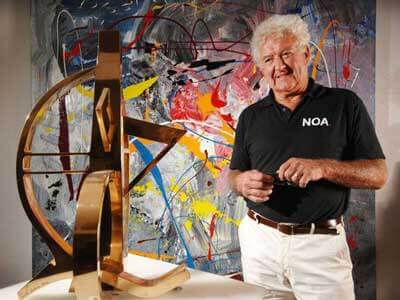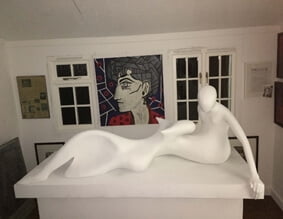 I Wish



Here is a photo of the original sculpture in wax, 23cm long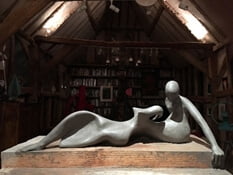 This then became a clay maquette at 53cm long.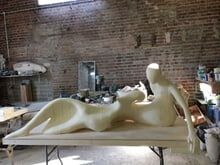 And here is an enlargement in resin, 217cm long.
I developed 'I WISH' from a small wax that I kept from some years back and which has been sitting on the shelves of my studios and often called to me to re-examine the work with the thought of enlarging it. I have now done so and the result is very pleasing. Perhaps one of the best works I've done.
The enlarged clay has been moulded and bronze casts made at The Morris Singer Foundry.  I have struck two editions. One is patinated a dark blue / black colour and the other is in white polished bronze.  Both are editions of 8.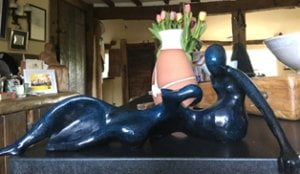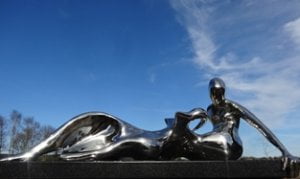 An enlargement has also been produced in resin which I hope to cast to order in bronze in a small edition and I have plans to take the original resin to Pietrasanta in Italy and to have the work made by craftsmen there, as a White Carrera Marble work of art.
This enlarged resin has now been trompe l'oeuiled to resemble marble.