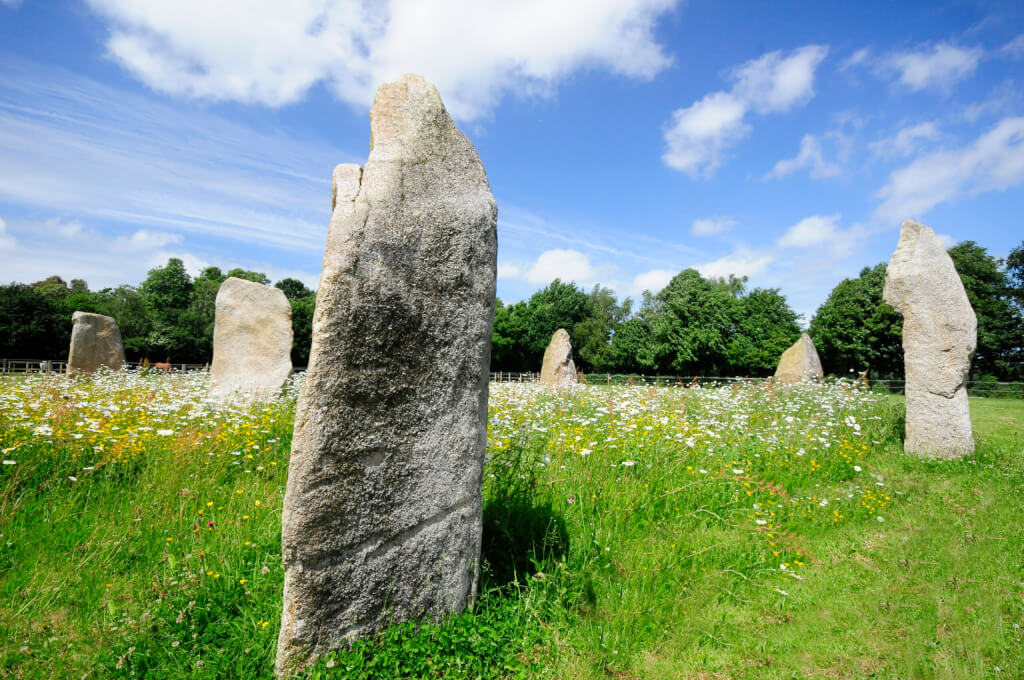 The Sussex Stone circle from the South East.
The Sussex Stone Circle was built because there are no ancient stone circles left in Sussex.  We believe that there were stone circles, but that they were raided for their stone for building and now there are none left at all.
This circle was commissioned in West Ashling, near Bosham and Chichester in West Sussex, UK.  It was built in 2015, of 'found stones' from Devon and Cornwall.
Building Stone Circles
Many farmers have large fallen stones on their properties, often half buried in hedges.  The stones no longer feature as they should on the landscape.  Of course, sadly no one knows the history of the stones in this circle.    The circle is an important sculptural feature adjacent to the South Downs.  It is only three miles from the ancient Roman city of Novimagnus Reginorum, now known as Chichester.
Stone circles or an individual stone can sometimes be commissioned, depending on the availability of the actual stones. Please feel free to contact me to discuss your proposed project, if you would like help or advice.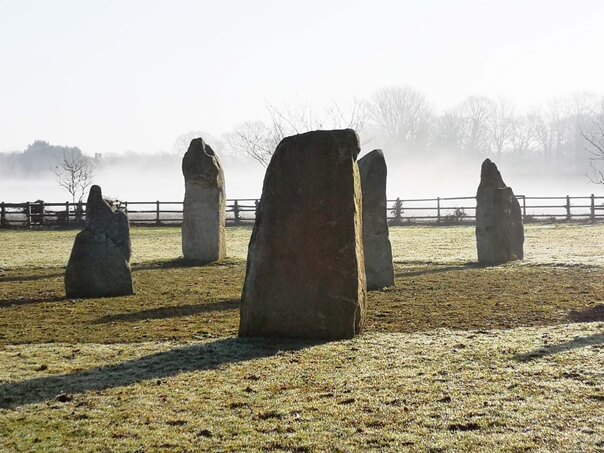 The Circle on a misty autumn morning.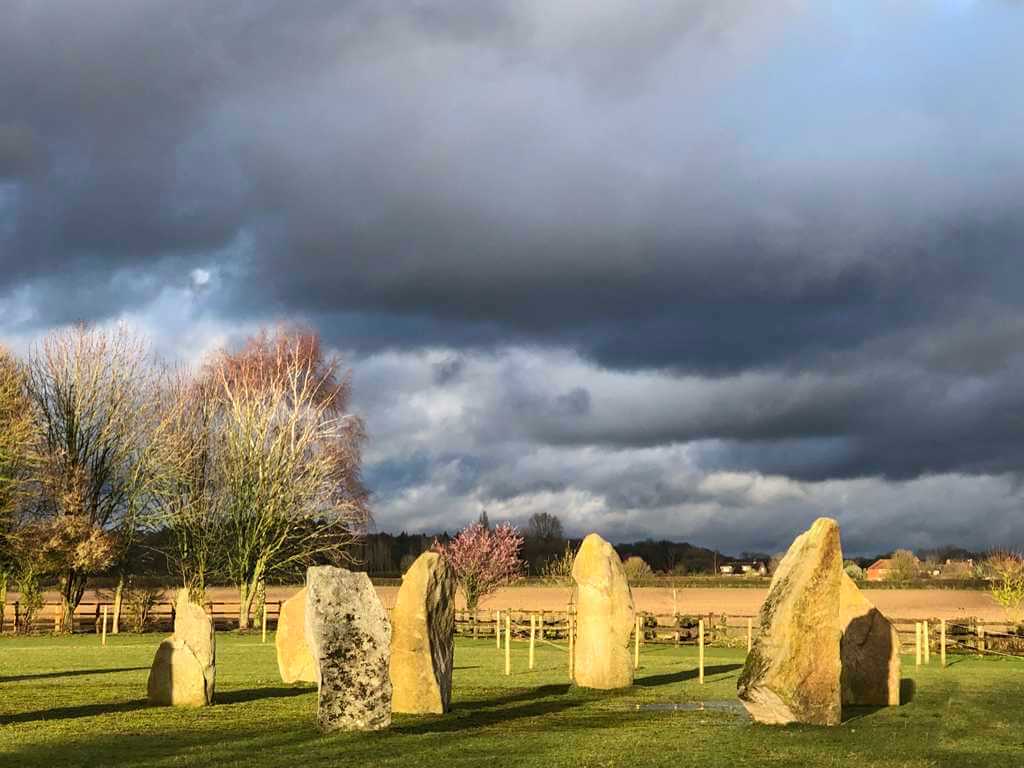 The Circle in bright sunlight, just after the rain.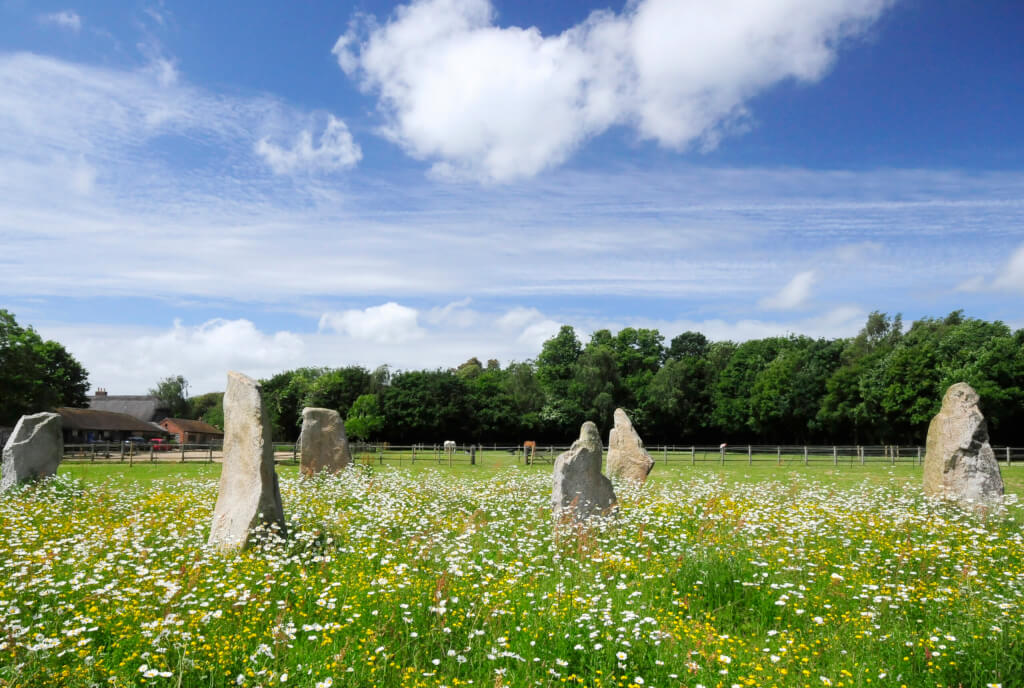 We removed all the topsoil from the site in preparation for the arrival of the stones.  We imported fresh topsoil and wildflower turf was supplied, laid and installed by the same peoplewho designed and placed the wildflower gardens at the Olympic Park in London for 2012.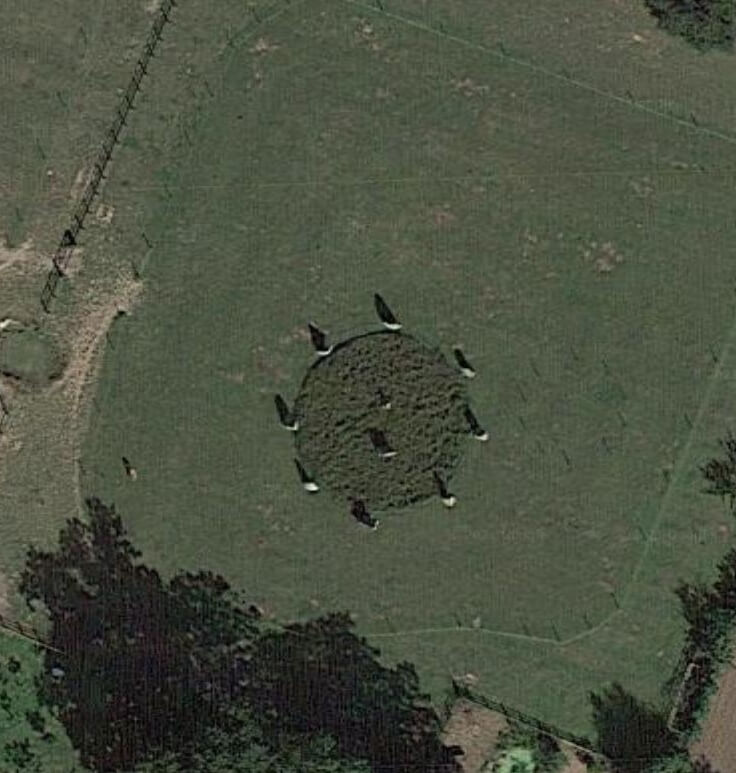 The Sussex Stone Circle from space – courtesy of Google!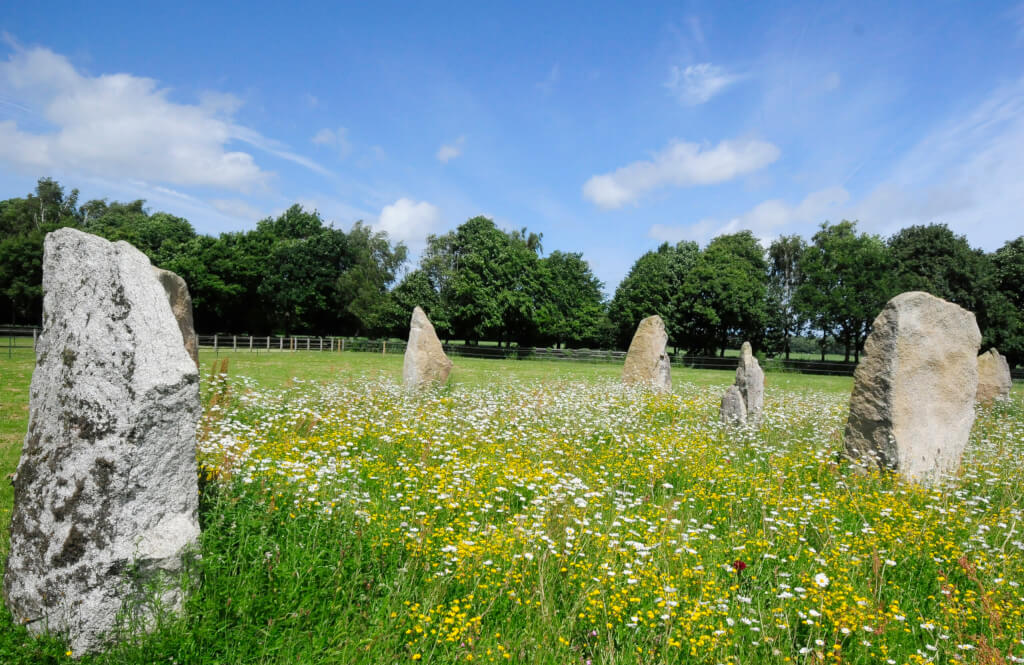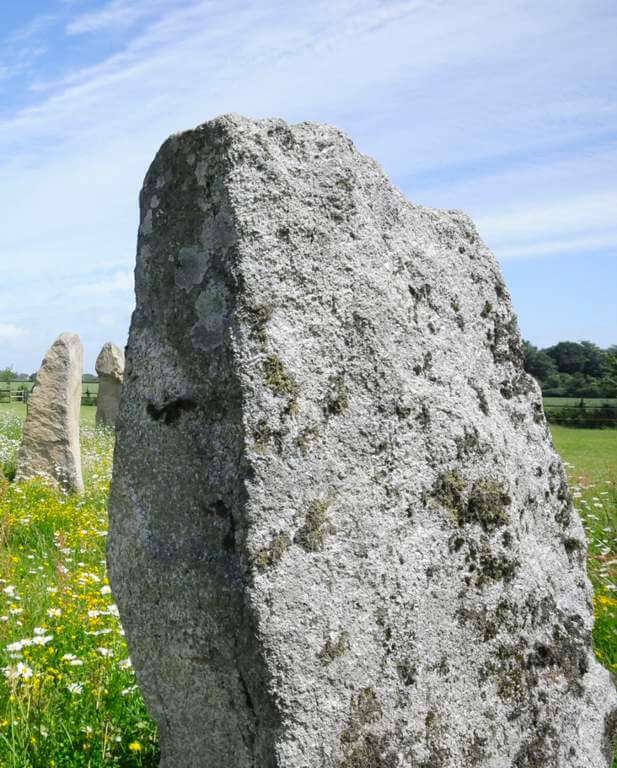 Here is a view of the Circle from the South West stone.
I would be happy to undertake a commission to build your own stone circle if you would like me to.
Please do not hesitate to get in touch.  Click on 'About' for contact details.