SMALL STONE CIRCLES
I have been making small stone circles for years.  Here's a selection of my more recent creations.
OLD SPIRE CHAPEL, WEST ASHLING, SUSSEX, UK
People noticed ominous cracks appearing in early 1861, in the 800-year old base of the spire of Chichester cathedral.  On February 21st 1861, after a team of workmen had attempted to carry out urgent repairs, the whole of the spire and part of the roof of this wonderful cathedral collapsed.  Happily no one was hurt or died, but the damage was so bad that it took six years to repair.
Some of the stones were re-used, but the majority were not, and those that weren't re-used were moved and used to build a small new chapel, some 3 miles west of the cathedral, in West Ashling.  Over the years, the chapel fell into disuse and eventually became used as a hut by the Boy Scouts.
The chapel still stands to this day and was 'listed' as an important building, worthy of preservation, in 1986. Its formal name is 'Old Spire Chapel', thus recognising the provenance of the stone from which it is built.
In recent years, Paul Strickland has renovated the building and gardens, and it now houses a clock museum.
He commissioned me to design a small stone circle as a feature and the circle stands in the shade under a lovely old tree.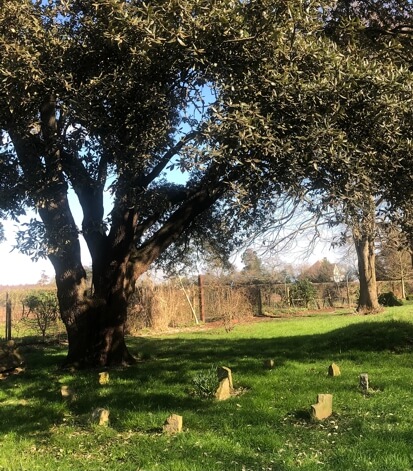 A STONE CIRCLE FOR YOUR OWN GARDEN
I have travelled extensively and I have enjoyed leaving small stone circles to mark many of my journeys.
Ones that I remember well are those in Peru, Chile, China and in Sweden.
I also particularly remember one on the island of Iona in the Inner Hebrides, in Scotland,
but over the last 40 years I have left circles in so many other places – far too many to name.
CAN I MAKE ONE FOR YOU?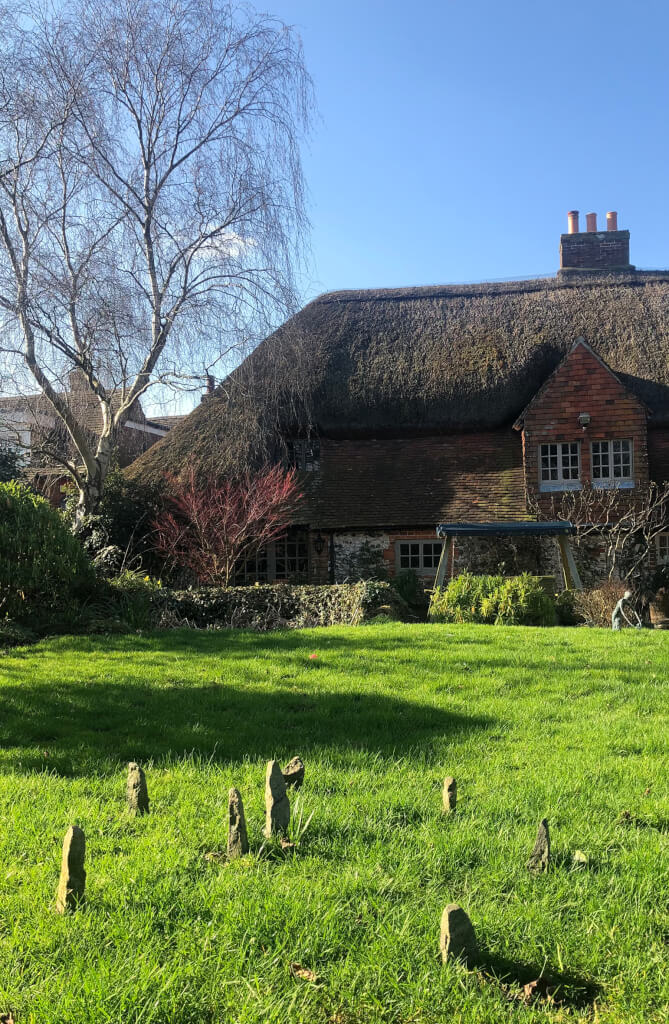 Here are two recent examples.
The stones above came from near Callanish, on the Isle of Lewis in the Outer Hebrides of Scotland.  The ones below came from Dartmoor.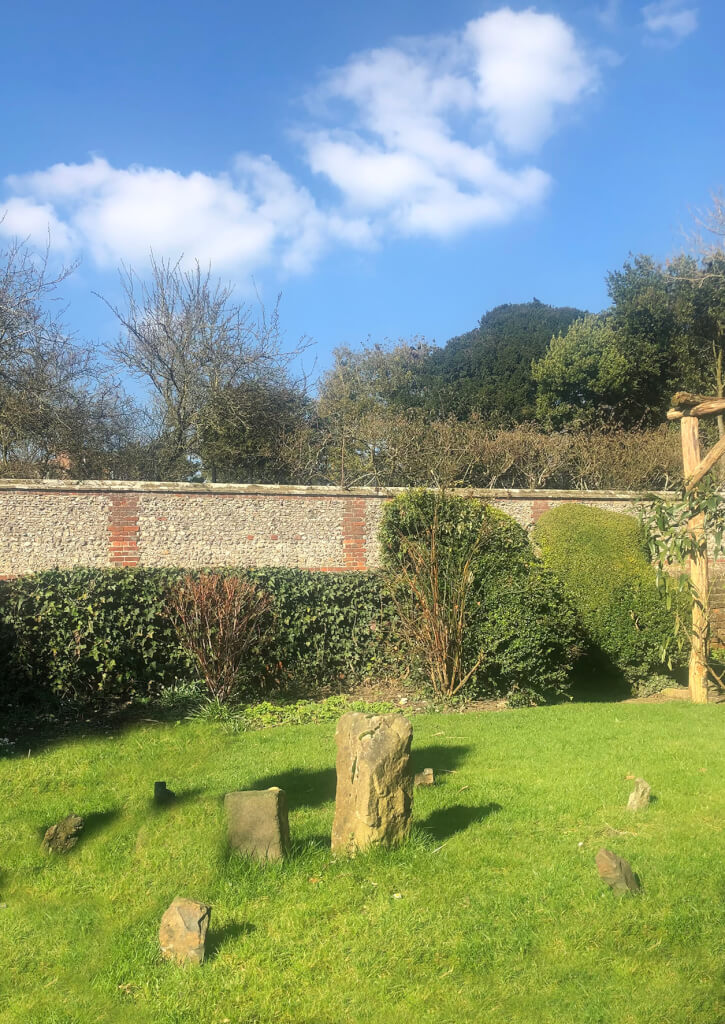 One of my favourite small stone circles is this one (below), on the island of Skepparviken, Värmdö in the Stockholm archipelago in Sweden.
I have been a regular visitor there for over 40 years and my circle there is preserved and respected.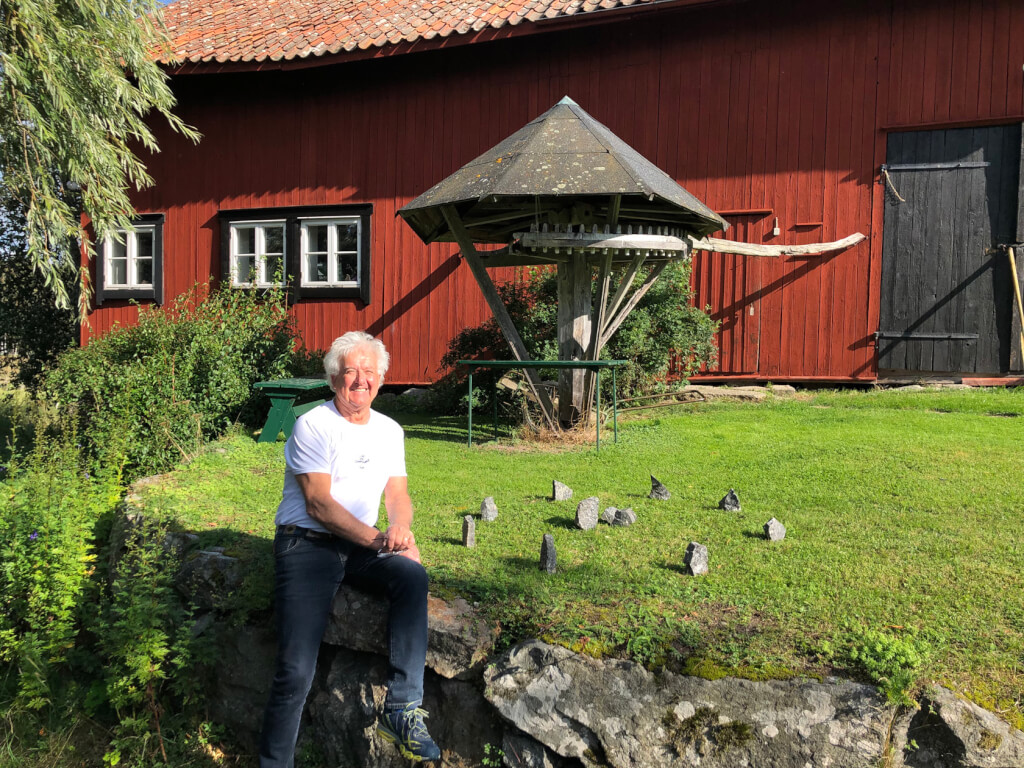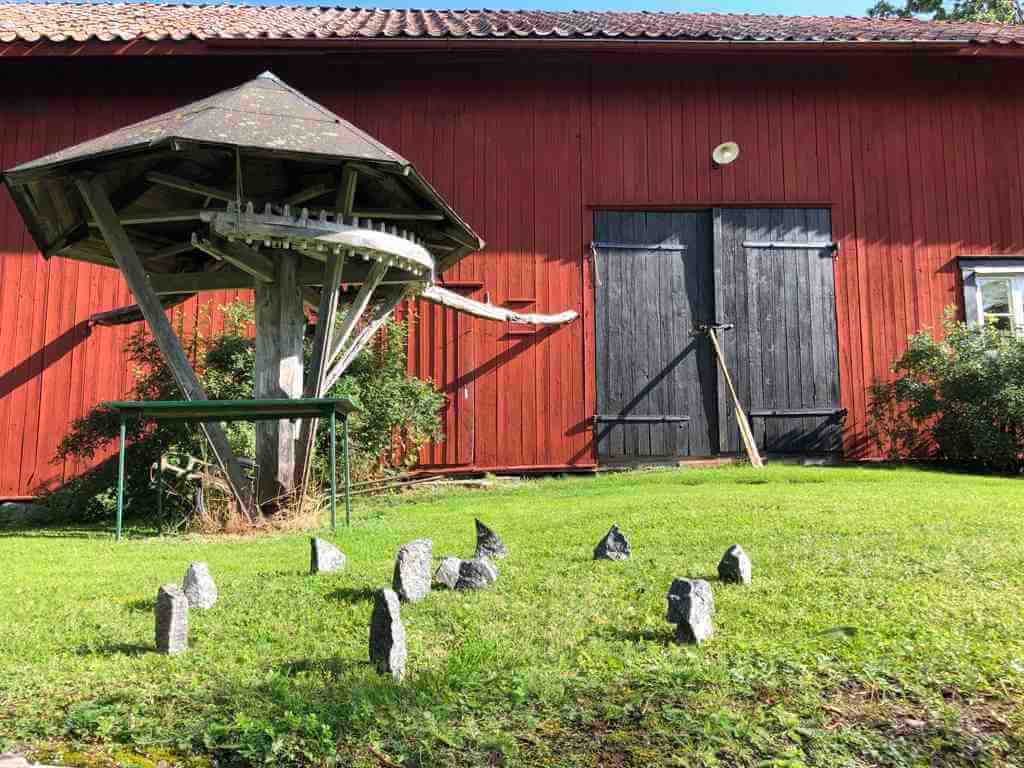 Stone circles have a power that is an intangible and a mystic sense about them.
They possess an aura that is difficult to describe.
If you would like to view The Sussex Stone Circle, click here.