Speak to us of Crime and Punishment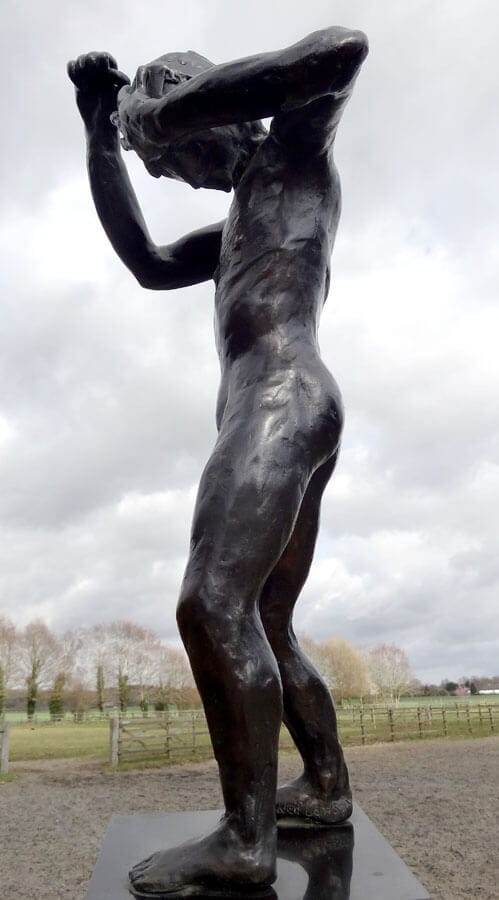 Project Details
Dimensions (cm): 23 x 17 x 54 (w x d x h)
Weight: 11kg
Limited Edition: 8
Date: 1994
Speak to us of Crime and Punishment
Another one of the 29 themes from Kahlil Gibran's famous book, The Prophet.
"It is when your spirit goes wandering upon the wind, that you, alone and unguarded, commit a wrong unto others and therefore unto yourself.
And for that wrong committed must you knock and wait a while unheeded at the gate of the blessed."
This bronze sculpture of mine echoes Gibran's words…
The work is bronze and patinated black and in an Edition of 8. It was originally cast by The Burleighfield Foundry in Beaconsfield.
[unitegallery speak_to_us_of_crime_and_punishment]