THE STONE CIRCLE GALLERY
Here is a selection of stone circles – all of them created by me.  Click on an image if you'd like to know more about it.
Obviously, none of the sculptures shown here are for sale, but I happily undertake commissions to create stone circles small and large.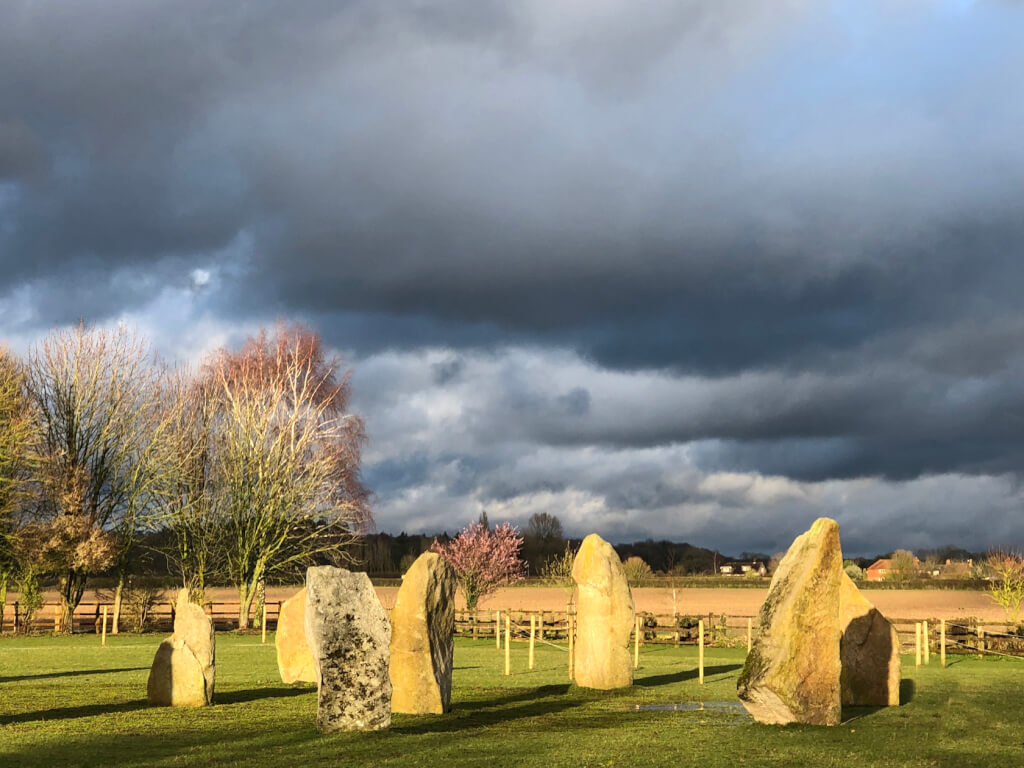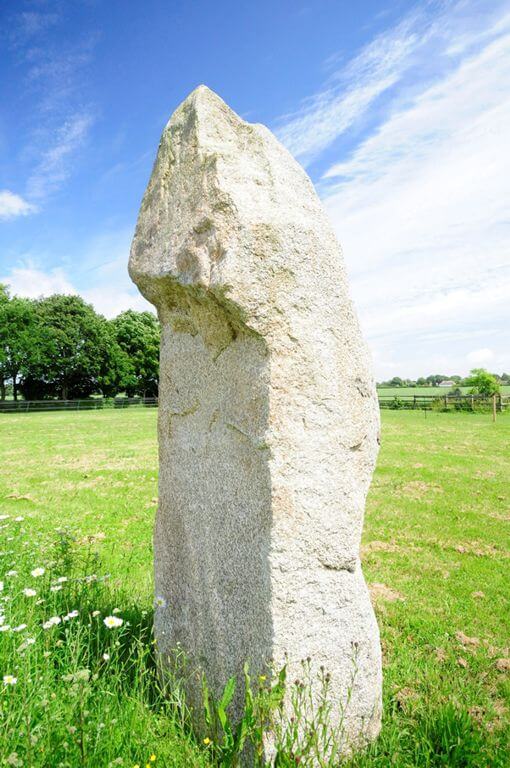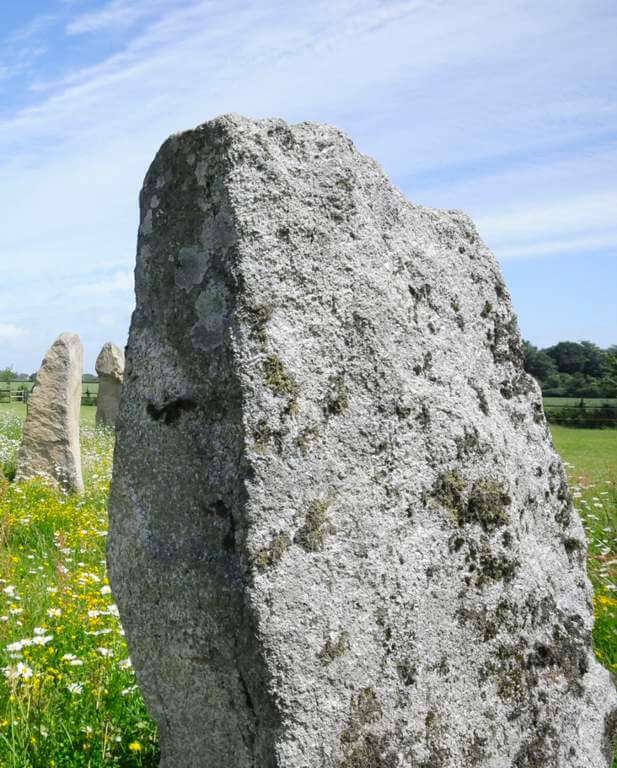 Three stones from the Circle.
Each has its own personality.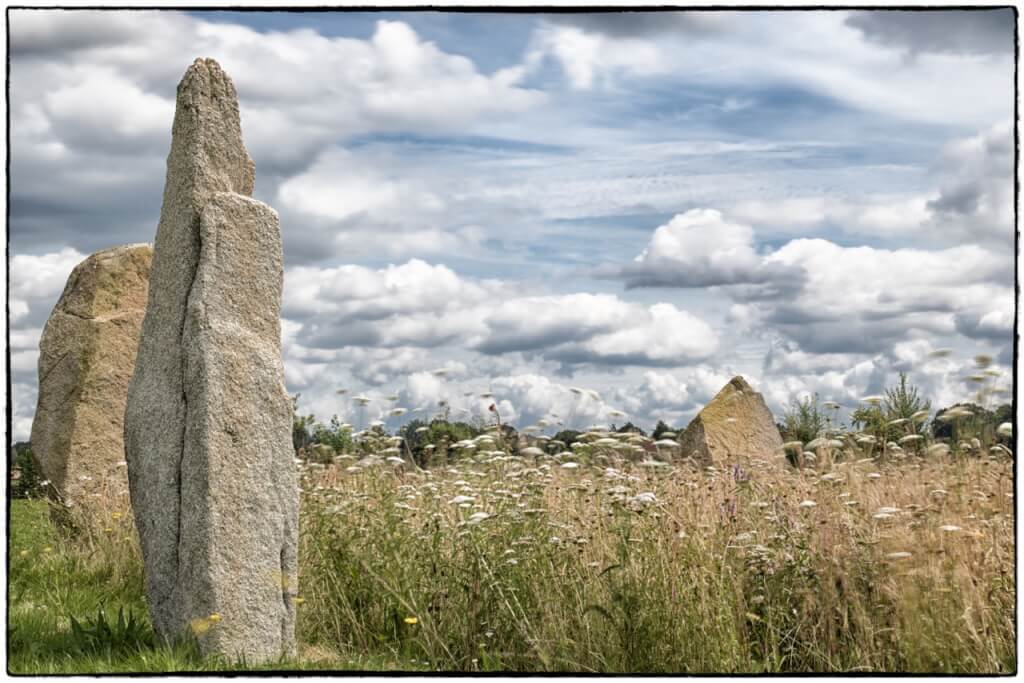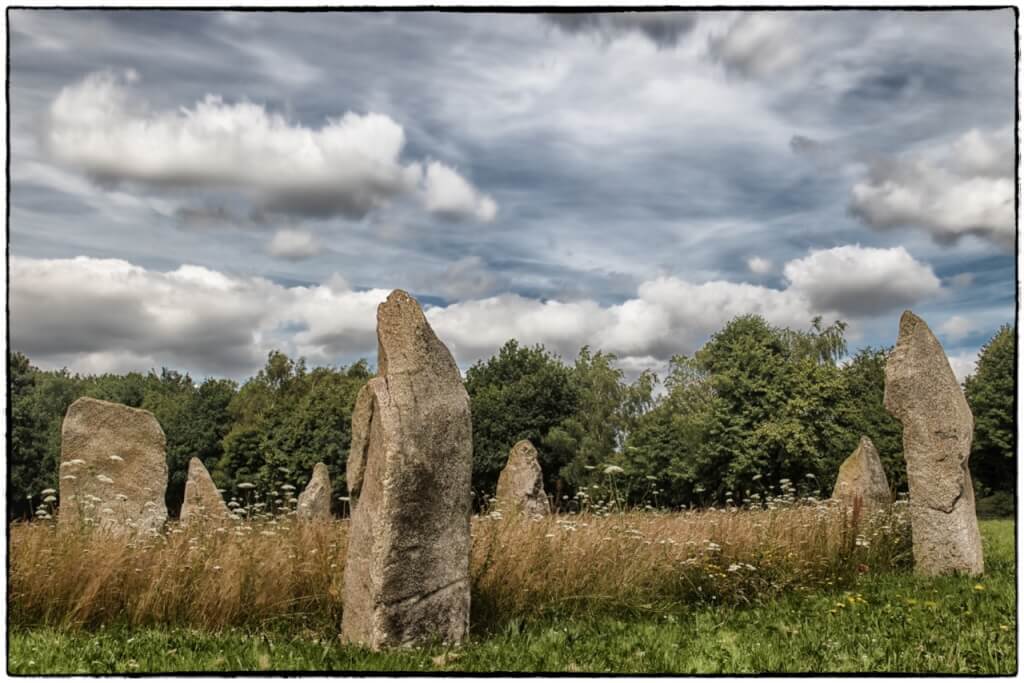 The stones here echo a lowering sky.  Each weighs between 3 and 4 tonnes.
Photography by Martin Walls.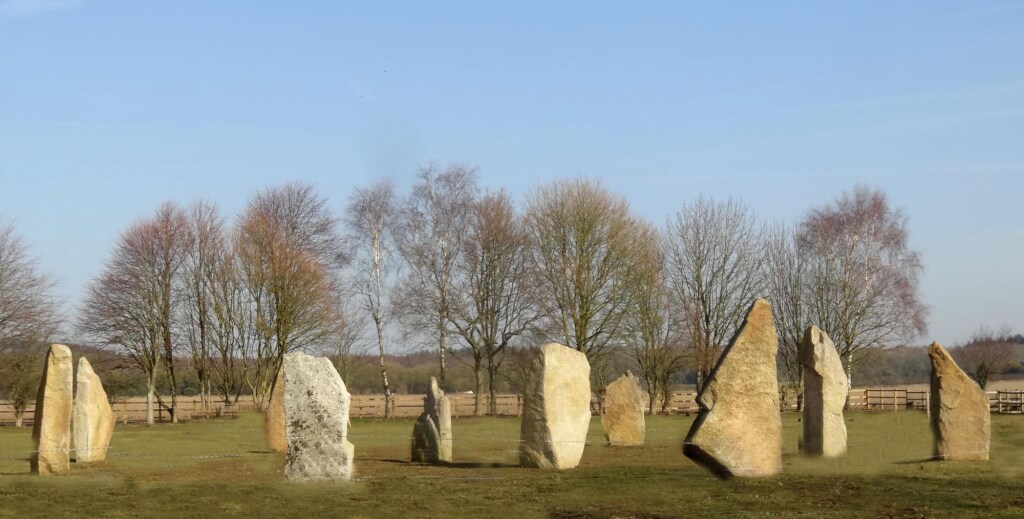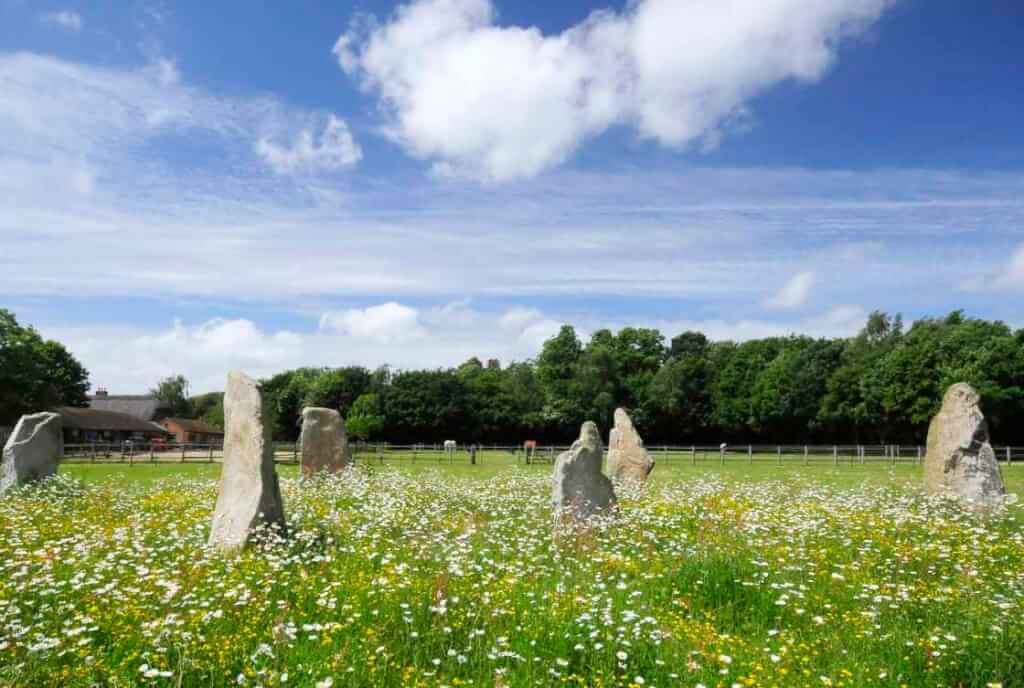 The site had all the topsoil removed in preparation for the arrival of the stones.  Fresh topsoil was imported and then wildflower turf supplied, laid and installed by the same company who designed and placed the wildflower gardens at the Olympic Park in London for 2012.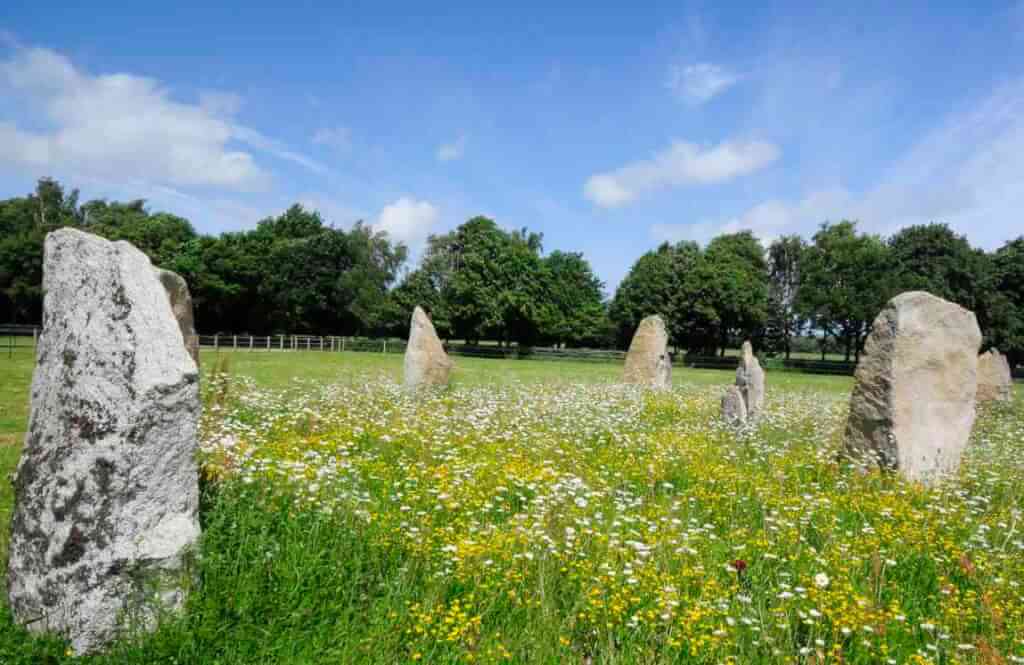 STANDING STONES
by Neil Lawson Baker
Massive expanses of granite
Hewn from the depths of our planet
Titanic stones; all shapes, all tones
Tumuli Tombs Bronze age bones
The magical moon Callanish and Scone
Worship, King making, Prayers at noon
A henge of Welsh blue worship the sun
Druids from dawn 'til their dusk is won
Mystery world, prehistoric stone row
Energies within just grow and grow
Experience silence contemplate stars
The planets Jupiter, Venus and Mars
Astrological professors explain the alliance
Ancient temples offer compliance
Megaliths aligned for Bronze Age religion
The rising point of Capella in perfect position
Petrified giants stand fast over centuries
Still homo sapiens records scientific entries