Sir Dirk Bogarde was well known as an actor.  He was almost as well known as an art lover and patron of the arts.  Over time, I was lucky enough to get to know him, first as a patient, and then as a friend.  I was invited to hold my first sculpture exhibition in London.  I mentioned the exhibition to him in passing and he very kindly volunteered to write the introduction in the catalogue.  His introduction is reproduced below:
INTRODUCTION to NEIL by DIRK BOGARDE
Neil Lawson Baker has been a dentist since 1963, qualifying at Guys Hospital.  He subsequently obtained a second degree as a doctor at St. George's Hospital and won the Brodie Prize in clinical surgery. Now, on the evidence set before us here, he becomes a sculptor of significance.
The intensive training required for dentistry and surgery has stood him in good stead for this new and exciting career; for career it most certainly will be. Neil has such a sound grounding in all the hand skills necessary for sculpture.  He clearly has the essential knowledge of anatomy.  His knowledge will enable him to describe proportion, weight and movement, even in such contemporary work.
SERIOUS ILLNESS SPARKED CREATIVITY
Serious illness struck Neil late in 1986.  As a result, he was forced to remain in bed for two months.  He was 'released' from bed but then confined to one room for a further eight weeks.  So, this restless man sought some physical diversion to occupy the long, weary hours of recuperation.
Neil was a man of action: three day event rider, vintage racing driver and a fine ball-game player.  He was hideously restricted and frustrated until, inexplicably, he suddenly decided to 'have a go' at sculpture.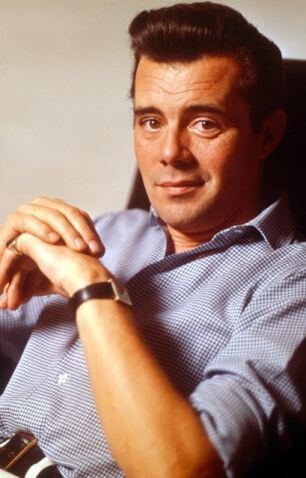 Lawson Baker decided to fashion something vibrant and alive, by the mere use of his hands and his imagination. Wax and armature wire were sought.  His dental nurse temporarily became sculptor's assistant and Neil started by using his own hands as his model.
Immediately, seriously and passionately, he began to work in earnest and his life took on a new dimension. What was initially an occupational therapy, became a force for life.  Today the fruits of that modest beginning, only three and a half years ago, are before us.  We are marking the emergence of a sculptor of startling imagination and power.
Neil has long been a collector of fine art, for both his house and his surgery.  Through his collecting, he gained an understanding and comprehension of form, particularly in metals.
INFLUENCE OF THE MASTERS
He freely admits to the influence in some of his work of Rodin, Bourdelle, Dali, Moore, Frink, and also the drawings of Degas and Gericault. Echoes of these great masters are no doubt apparent in some of his creations. But through them, the force of his own particular style is clearly seen.
It is far too easy to dismiss derivative art and this is a frequent fault of art criticism. How, pray, does any "young" artist, be he painter, sculptor, writer, musician, actor or singer, arrive at his own individuality?  How can he not first of all, be influenced by his masters? Time enough, once understanding and awareness are absorbed fully, to push through the boundaries set by others.  Then one can explore one's own style, one's own methods of interpretation.
I can, in Lawson-Baker's case, easily see the effect that Giacometti or Chadwick have had on him.  In one of his recent works there is perhaps reference to the line of Matisse in his gouache découpées in the early 1950's. The impact of his interpretation of Gericault in three dimensions, is considerable. He has transformed a drawing from "Race for Riderless Horses," the Barberi, a famous event run at the annual festival in Rome in the early 19th century, into a heroic bronze which, one day, one might dare to say, could be monumental. His own, strong individuality is firmly showing, through the influence of his "teachers".
THE GIBRAN SCULPTURE SERIES
His first earlier works, started purely as occupational therapy and, not seen in this exhibition, followed the themes of "The Prophet" by the famous Lebanese author Kahlil Gibran.
Neil told me he had always felt that the drawings and writings of this great man should be expressed in three dimensional form. So, having discussed this idea with a number of established sculptors, he found himself, suddenly making a series of maquettes.  The maquettes are now the subject of a presentation to Maryland University in America.  And, the University is discussing the possibilities of building a peace park within its campus, based on this theme.
THE CURRENCY SCULPTURE SERIES
There is a second major series in hand, vastly different in its approach, using strong lines and graphic images. The theme is that of the currencies of Europe.  The maquettes for these monumental sculptures will be presented, later this year, to the European Commission in Brussels for consideration as works to be sited at the World Fair in Seville in 1992.
One of the bronze maquettes, appropriately named "Sterling" was recently personally accepted by Margaret Thatcher in the Houses of Parliament, and an enlargement of it is to be erected beside the River Thames, just outside one of the oldest refurbished docks — Great Eastern Wharf.
This exceptional work has also been cast at 21″, in a magnificent polished bronze edition by Susse Frères in Paris. (Susse Frères is an alternative name for Susse Fondeurs).
This famous foundry has made works for some of the greatest sculptors in history, ranging from Rodin to Degas.  Indeed Giacometti and even Renoir cast with them, as well as many, many others. The foundry is now owned and personally managed by an Englishman, Charles Pineles.
THE BEST CRAFTSMEN
Lawson-Baker has at all times aimed for the best in everything.  From his very first wax model, it was natural for him to go to one of the finest English foundries, where he had a personal introduction to Eric Gibbard, one of the Directors of Burleighfield Arts. It was later that Eric, who had once been the President Director General of Susse Fondeurs, introduced Neil to the French foundry.  Eric also introduced Neil to a famous sculptural enlarger, just outside Paris, whose grandfather had been one of Rodin's plaster moulders.  This sort of help at the beginning of a career is immeasurably invaluable.
I well remember sitting in "the Chair" in his surgery and seeing, for the first time, a cast of a hand in bronze. I was alerted instantly: here was a quite remarkable piece, but by whom? My dentist modestly said that the piece was by him: not Rodin, not Degas.  "Nothing very special" he said, "just Neil Lawson Baker."
The metamorphosis from dentist to sculptor of power had begun.  I hope my introduction to Neil for this exhibition might help it in some small way.
DIRK BOGARDE – London – January 1990