Just a short Blog to say that it's been another busy week!
Apart from pressing on with trying to organise sculpture exhibitions for the Gibran Prophet centenary in 2023, I have launched my Bowdleflode children's book project with the availability of some of the first books on Amazon, as well as at Waterstones and many other platforms.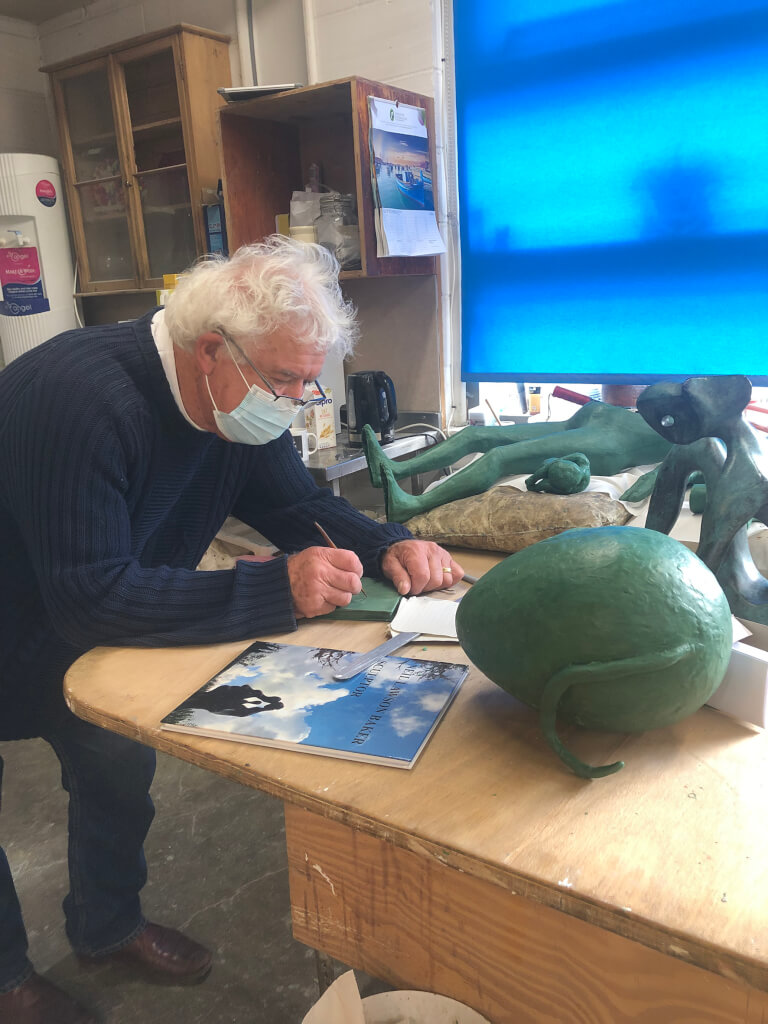 Here I am at the Talos Foundry, near Andover in Hampshire, signing some new waxes for some exciting new castings.

In the picture below, I'm standing by my sculpture 'Speak to us of Children' which is one of my Gibran Sculptures, part of The Prophet Series.  I'm standing with Andrew Cocks who is a well-known sculptor in his own right. Most of the large dinosaur sculptures made in the last few years for museums are from his studio in the Isle of Wight.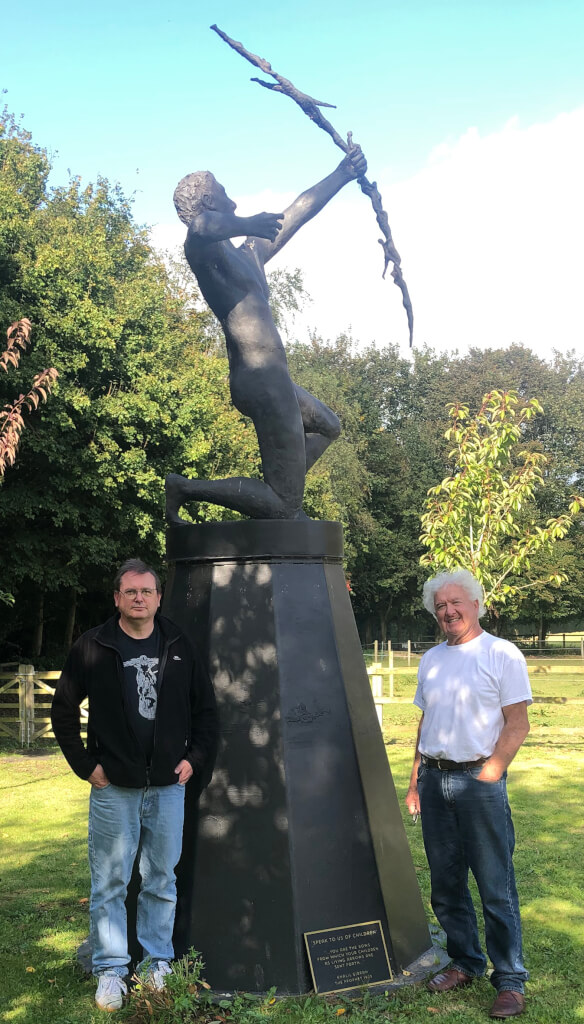 Andrew Cocks and Neil standing next to Speak to us of Children