It carries some of my work.
Elspeth Moncrieff, the founder of the gallery, is long-established in the art world.  The gallery is beautiful and has a range of fine art paintings.

The lovely gardens at Moncrieff-Bray, the Petworth Art Gallery, show off the work of a number of sculptors to great effect.
She recently sold another cast of my work, 'The Kiss' and is also exhibiting 'Contemplation'.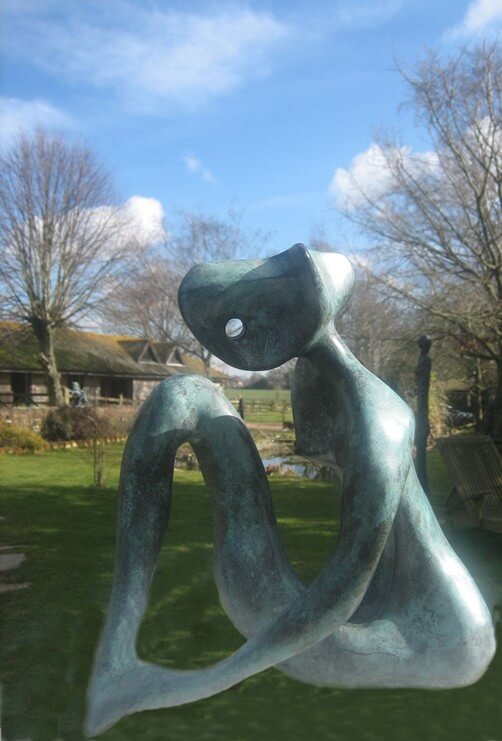 The gallery is well worth a visit, but during COVID, it is only by appointment (which can be short notice – circumstances permitting).