SPEAK TO US OF LOVE
(THE KISS)
The Gibran Sculpture Series
Bronze: 20 x 21 x 13cm (h x w x d)
"When love beckons to you – follow!"
Kahlil Gibran, The Prophet – 1923
As a young child, my parents took me to the Tate Gallery, in London and I was inspired by Rodin's wonderful marble of The Kiss.
Originally, I had the work cast in bronze by the Burleighfield Foundry, in Beaconsfield and following their demise, now cast with other excellent UK foundries. I will be enlarging this work for display in public places, parks and gardens and I also make a very small edition which is available in both bronze and white plaster mounded on a black resin base.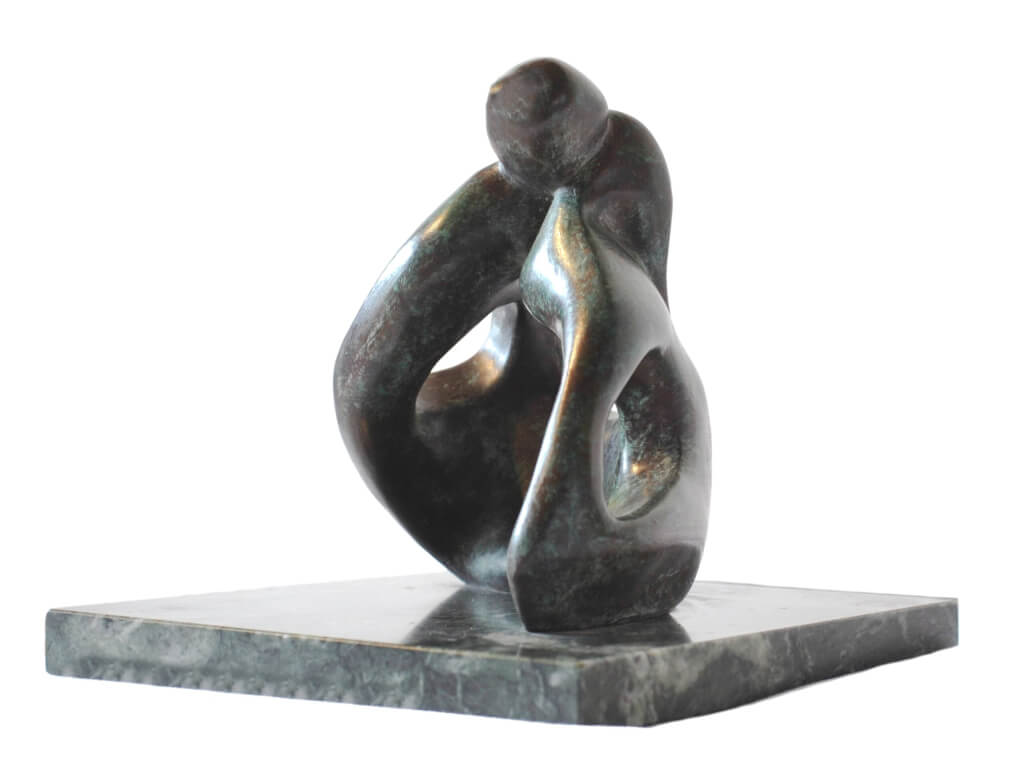 Bronze: 20 x 21 x 13cm (h x w x d)
Love is the second poem in The Prophet.  It is the first poem after the Coming of the Ship which is a form of introduction or prelude.
It begins with:
Then said Almitra, "Speak to us of Love".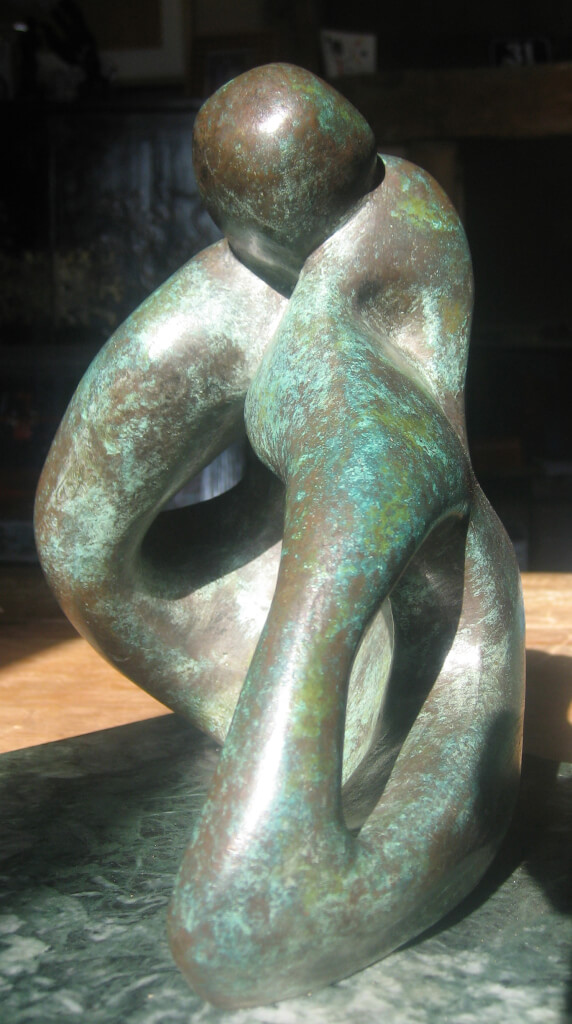 Bronze: 20 x 21 x 13cm (h x w x d)