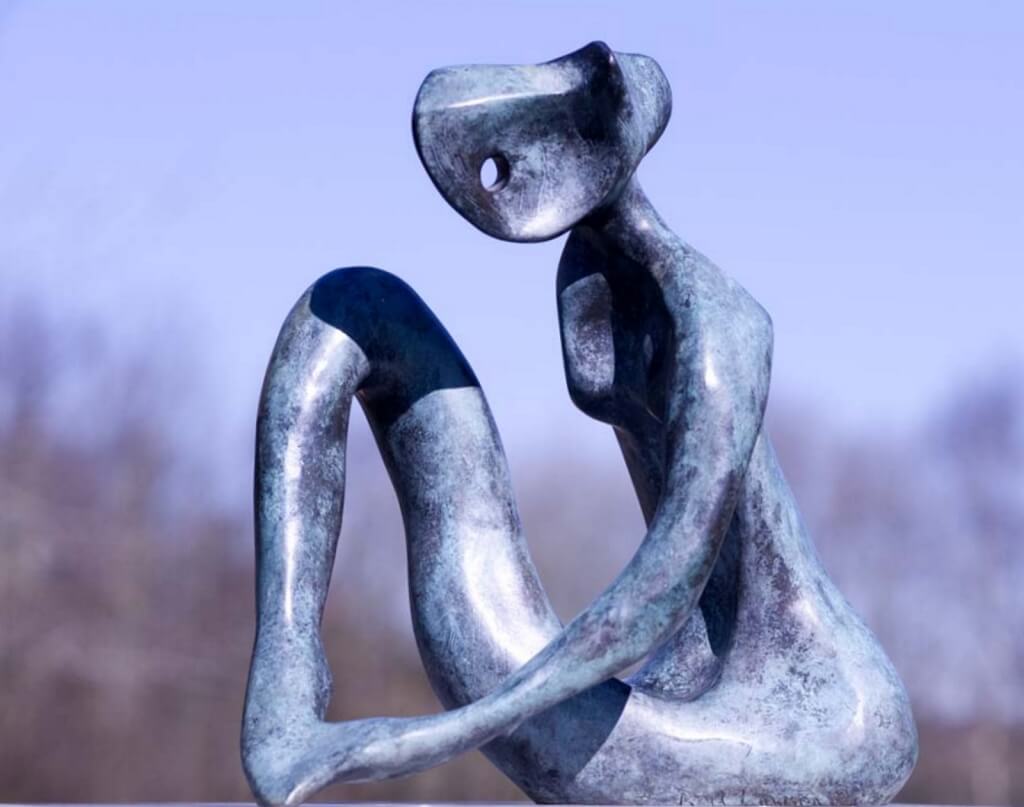 Fine Art bronze maquette 18 x 33 x 31cm (h x w x d)
Influences of Moore and Hepworth are evident in many of my works.
Featuring one arm and one leg, this work has a relaxed feel and is extremely peaceful to live with.  Sculptures tend to make themselves felt in the space where they occupy and can often seem to emanate stronger vibrations than a painting.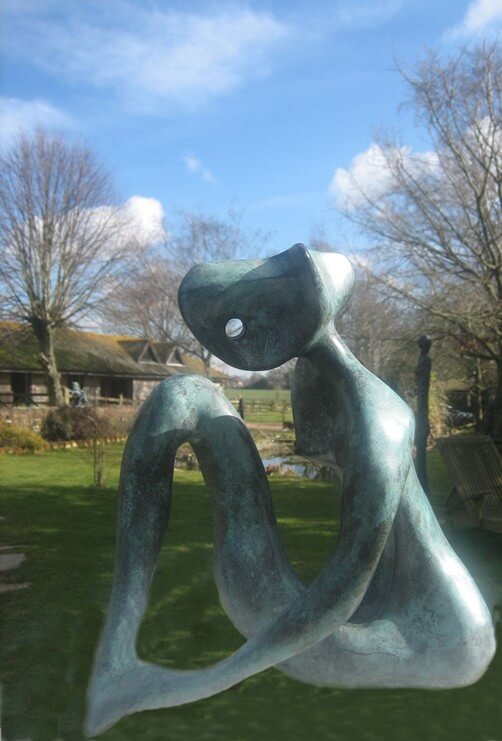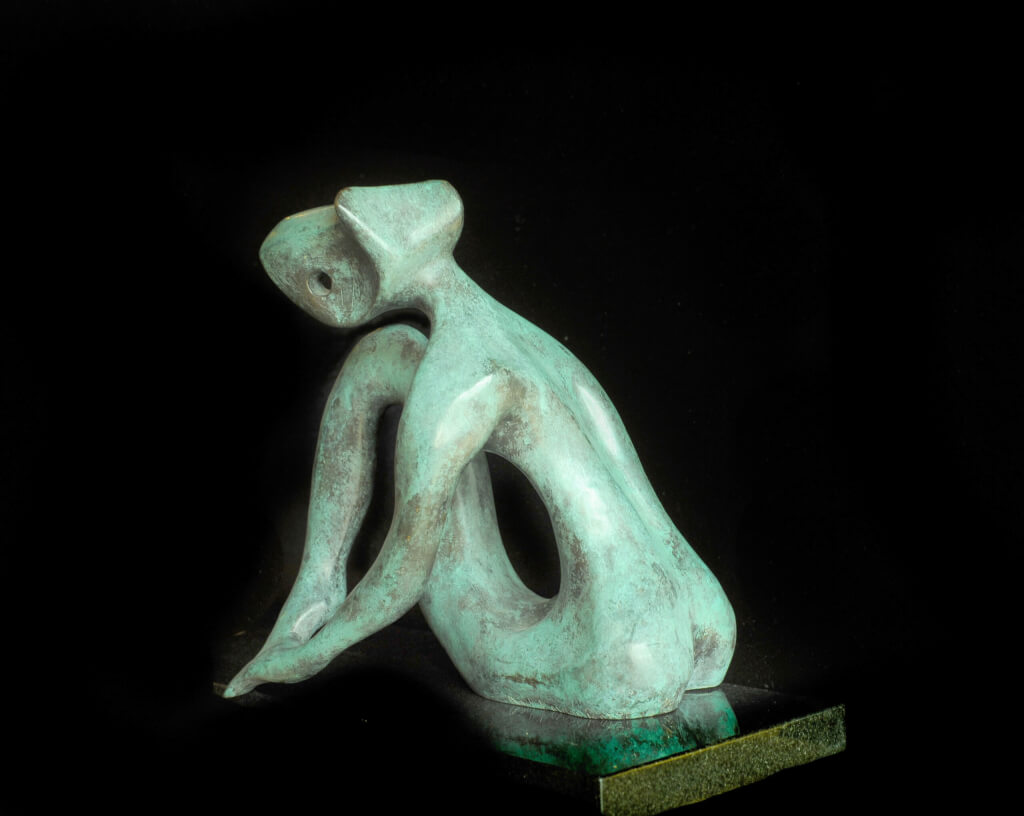 This maquette is sitting on a highly-polished marble plinth, but the plinth is optional.