The Gibran Sculpture Series
Today, two days before Christmas, we've completed the silicone rubber mould, backed up with fibreglass resin and delivered it to the Talos Art Foundry, near Andover, in Hampshire in the UK.
Work will start immediately on the next stage.  The foundry will begin by using the mould to make a hollow wax replica of the original clay model.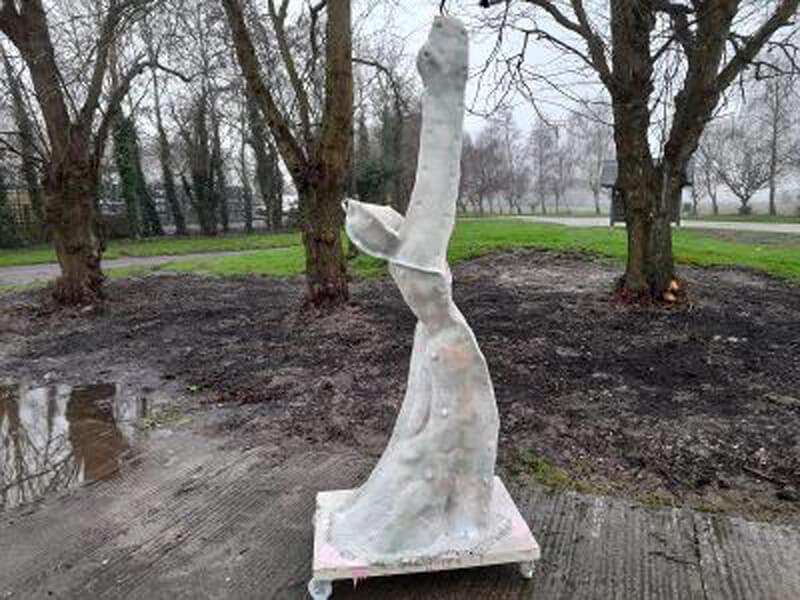 The finished mould on a trolley awaiting loading.
The mould loaded and ready for transport.  Note the Dove of Peace mould is separate from the main mould.  It will be cast separately and then welded to the main sculpture.