The Gibran Sculpture Series
With the clay model finished last week, t
oday we completed covering the finished clay model with silicone 
rubber.  The next stage is to cover it with fibreglass resin to make the
piece mould that will go to the foundry next week. 
They will take a Christmas break between Dec 24 and Jan 5 2021, so my New Year blog will be News from the Studio.
In case you missed it, this is
the intermediate enlargement of 'Speak to us of Freedom' in my Kahlil Gibran series.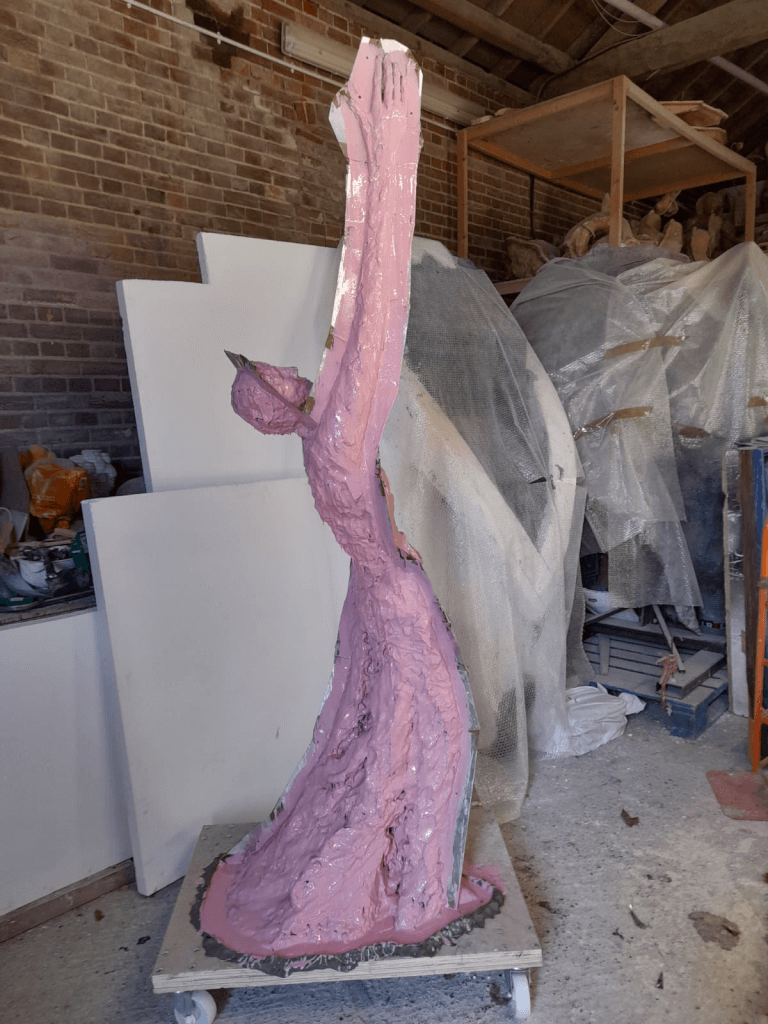 The silicone mould around the clay model.
So here is the pink silicone
mould.  In this picture, the clay model is inside.  The next step is to peel the mould from around the clay.  At that stage it's really quite floppy, so it needs to be made rigid to be useful.  To do that it will have fibreglass put on the outside, and the result will be a very accurate mould in silicone.