The Gibran Sculpture Series
Here is the clay model of the intermediate enlargement of the sculpture.  Richard Clarke, the enlarger, is making the final touches.  This enlargement will be 2.2 metres high and will be cast in fine art bronze.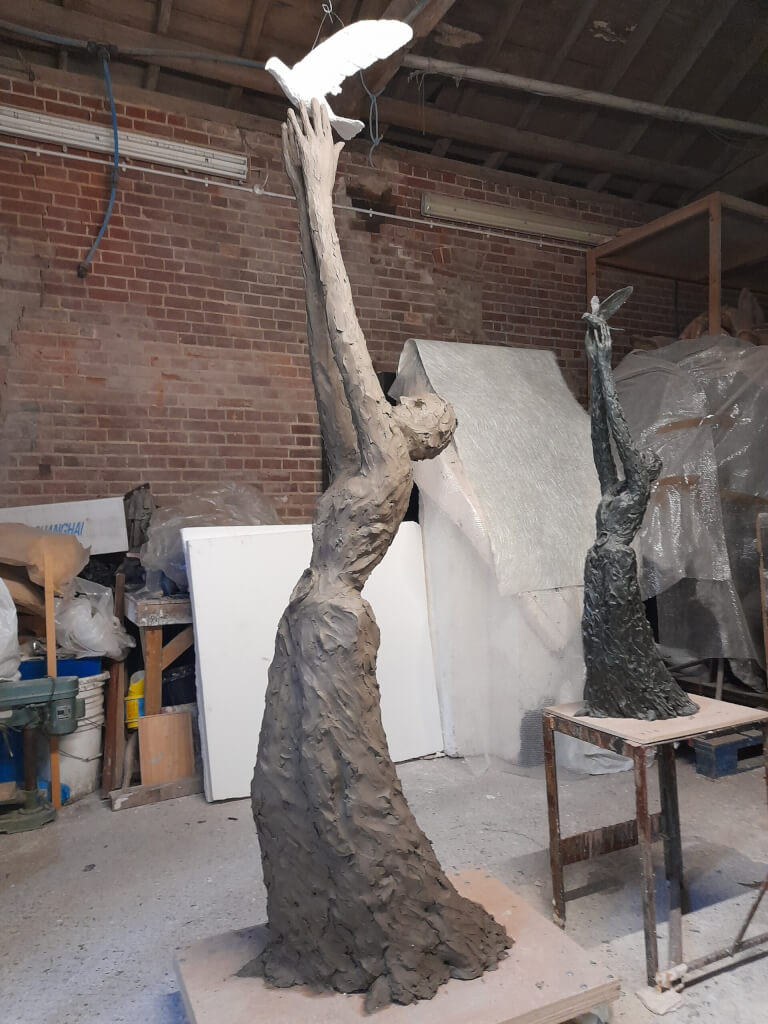 The original bronze next to the new clay enlargement
It is a really lovely work of art for a private garden and for celebrating the endlessly read 'The Prophet'.
Click on the image to view a short video about the work.
The Prophet is an extremely well-known work all around the world.  It is one of the most translated books ever published and has been translated into over 100 languages (according to Wikipedia).
I hate synopses – they inevitably oversimplify – but if you haven't read it, the book is a series of twenty-six short chapters of prose-poetry.  They are delivered by The Prophet, called Al Mustafa.  He is about to board a ship to go home.  He is stopped by a group of people, and the book records his philosophical musings on a wide variety of topics – one per chapter.
I have been creating bronze sculptures reflecting his brilliant views as expressed in the book for some years.
Unusually for such publications, The Prophet is secular.  Gibran was influenced by several religions, but is not considered to have been a member of any, despite having been brought up as a Maronite Christian. During his life he discussed the possibility of combining religions to form One True Religion.