…but not a sculpture in sight! 

with apologies to Samuel Taylor Coleridge!


Work continues apace in the studios.  There's a massive amount of work going on.  If you have been following this blog, you will know just how much work is involved to get from an original clay sculpture to a finished bronze casting.  Of course, you can't pour a casting until you have a mould and here are some moulds ready to go to the foundry for casting.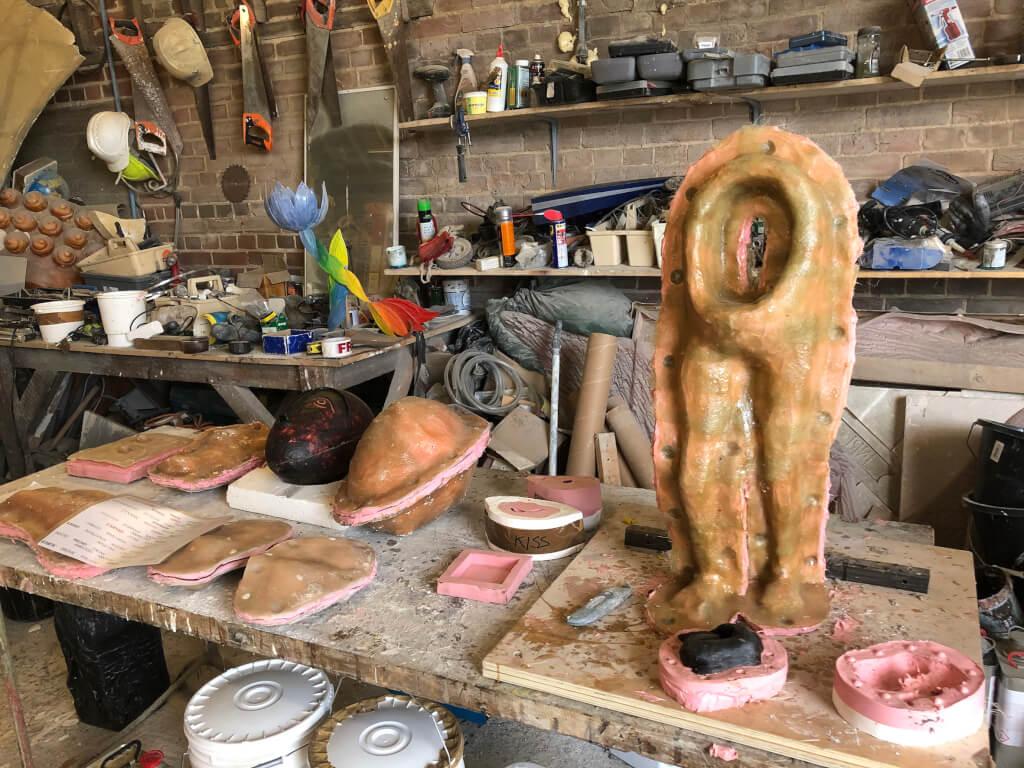 Lined up on the bench are moulds from the Gibran Sculpture Series – 'The Prophet'.  'Hands in Prayer'; 'The Prophet' (the book being held) and 'Speak to us of Self Knowledge'.  Alongside them are the moulds for '8 Months' and the Brancusi inspired 'Egghead'.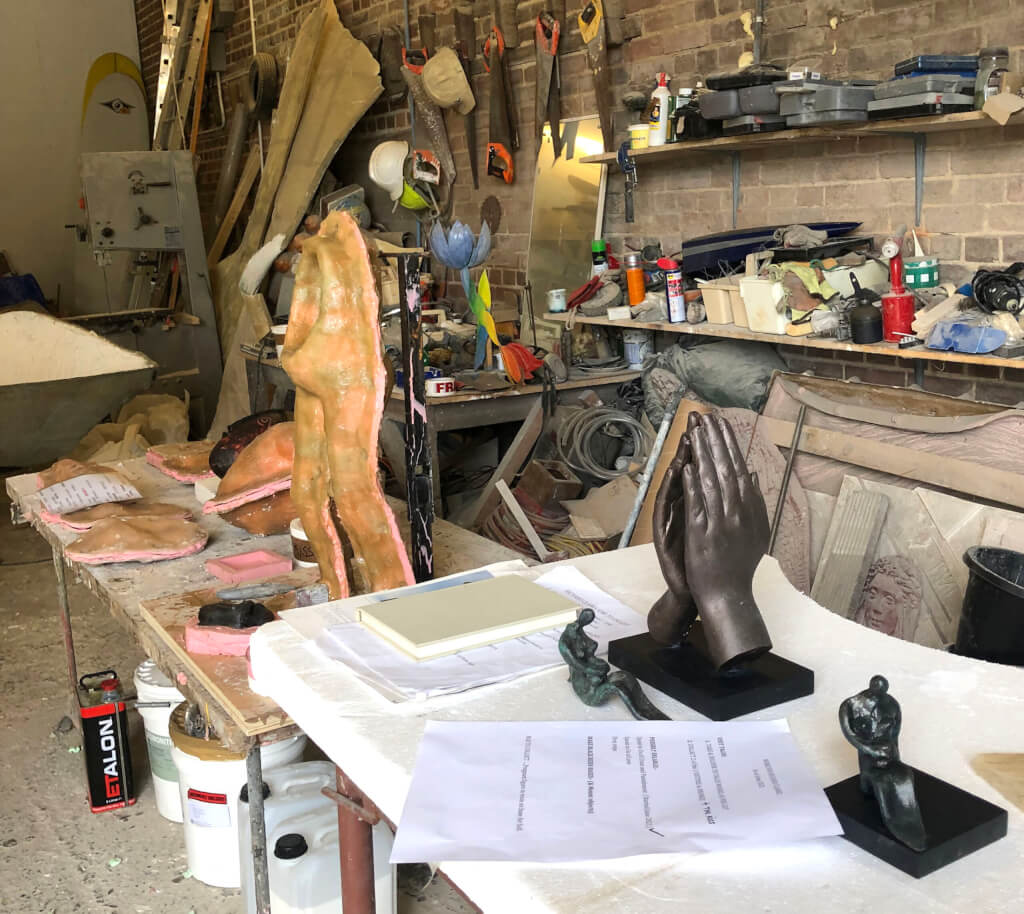 Nearest to us are the original wax models, waiting their turn to be enlarged.  Further away on the lower bench, are finished moulds. Next, they will go to the foundry to be used for casting.