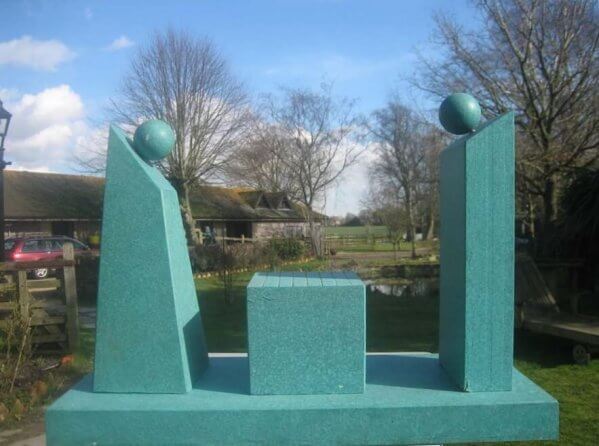 Project Details
Dimensions (cm): 40 x 25 x 15 (w x h x d)
Weight: 3.9kg
Date: 1994
Chess… …Stalemate
This work was created during divorce proceedings which are painful times. Hence STALEMATE.
My plan for the sculpture was to sell the idea to a city that was hosting the Chess World Championships and then to make the correct number of pieces for the actual position of Stalemate but designing the pieces to reflect the corporate image of the sponsor of the tournament.
I imagined the bronze enlarged to life-and-a-half size and perhaps being shown in Iceland where there is a huge interest in Sculpture as well as in Chess.  Many of the Icelandic sculptors cast their work here in the UK and I have often met them in foundries.
Currently the sculpture is a only wooden maquette, but I am keen to have it cast!