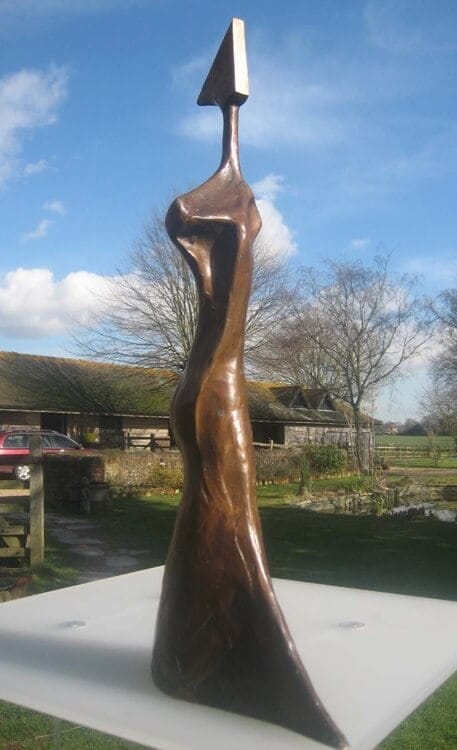 Project Details
Dimensions (cm): 7 x 50 x 22 (w x h x d)
Weight: 3.5kg
Limited Edition: 8
Date: 1989
Mother Superior
No doubt inspired by Elizabeth Frink's work at Salisbury Cathedral and with a hint of Chadwick too, this work was first exhibited at Watermans Gallery in Jermyn Street in 1989 and the first of the edition 1/8 was bought by a very well known trustee of The Tate. A good start to Neil's career as a sculptor!
There are 4 casts of this maquette still available. The face is polished bronze and the overall patination is a golden brown colour.
This work will also be enlarged to 180 cm in height, again in bronze.