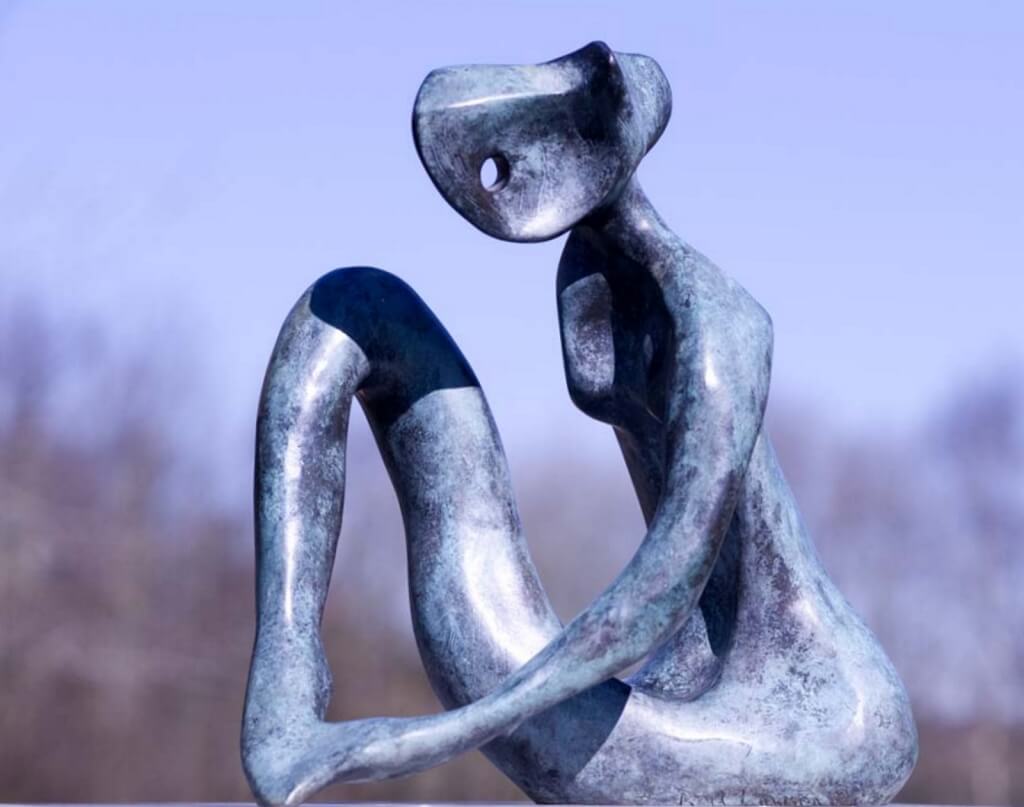 Project Details
Dimensions: 18cm x 34cm x 31cm (w x h x d)
Weight: 10.4kg
Date: 1990
Contemplation
When I was given my very first show at Waterman's Gallery in Jermyn Street in 1990, the owners said I needed to find my own style and signature.  Now, in 2015, I still haven't really done that, which dealers find a problem.  To get anywhere my work needs to be recognisable as mine!
This bronze was one attempt at identity I think.  With influences from Rodin to Moore; from Giacometti to Hepworth; from Degas to Picasso, I really was in a sea of input which only seemed to appear in various guises as I made yet another work.
Contemplation has one arm and one leg.  It is quite lyrical and flows and people seem to like the work so please… you choose where you think the influence has come from.  My wife, Grace, likes the piece as well which is always a bonus!
The bronze has, for me, an unusual patination, much paler than I usually use, but I really like it and am very pleased with the outcome.
The work is very definitely a Lawson Baker!