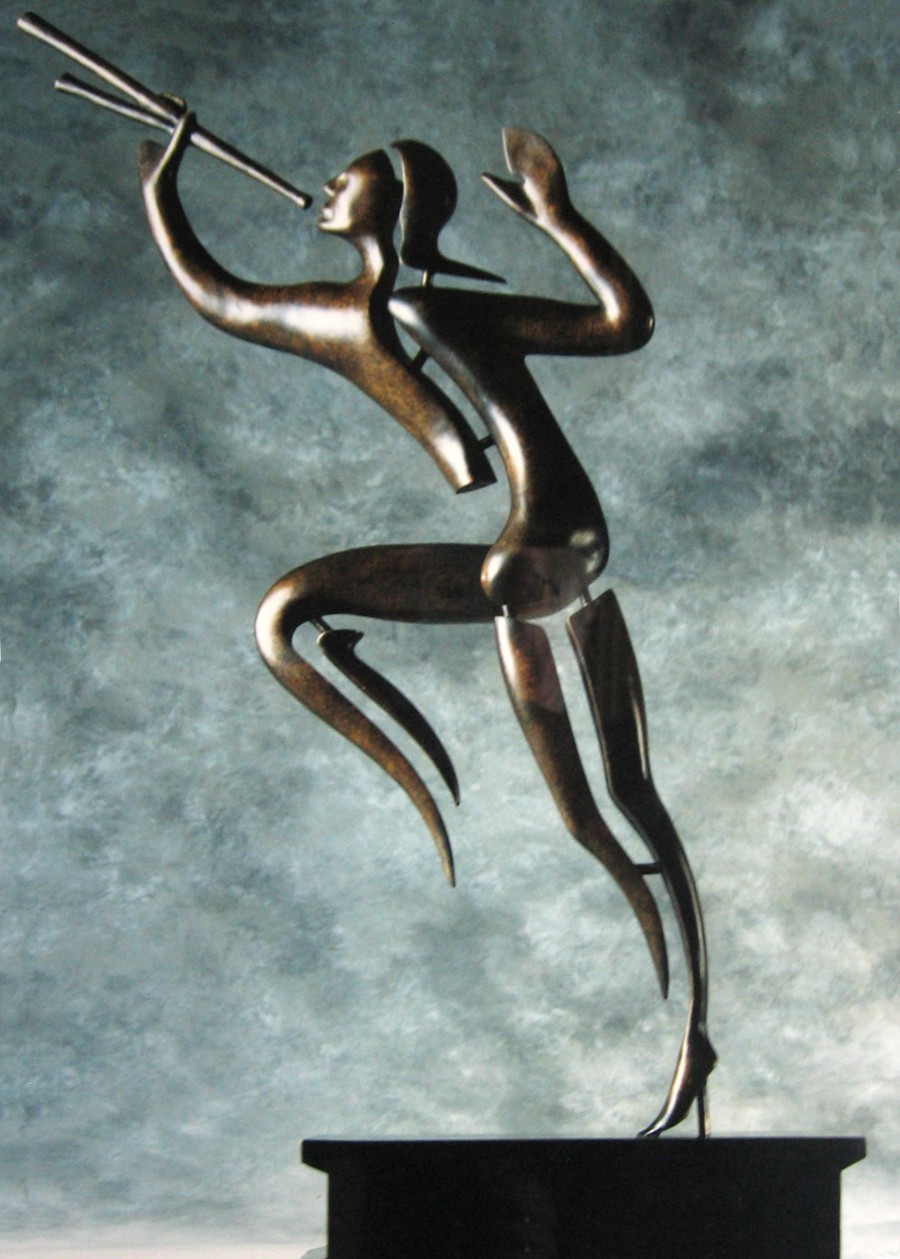 Project Details
Dimensions (cm): 40 x 25 x 15 (w x h x d)
Weight: 17.1kg
Commissioned by: Iain Vallance – Chairman of British Telecom
Date: 1994
BT – 'The Piper'
The BT Piper, an epic logo, was developed by the Wolff Olins consultancy in 1991 to become an important part of the new corporate image of what had been known up to that point as British Telecom.  At the time, their (Wolff Olins) recommendation to British Telecom was to change their company name to Unison, which of course later became the name of a Trade Union. The British Telecom board decided however that Unison was not appropriate and opted instead for 'BT', but they did use 'The Piper' as a keynote part of their branding.
Iain Vallance, the then CEO, had ideas to have this logo made into a three dimensional heroic sculpture and I was to be commissioned. Apparently Wolff Olins muted this idea and so the beautiful Piper, for which my pattern maker Andrew Cocks and I had designed the maquette, was never enlarged. I had envisaged it in High Holborn opposite the old Daily Mirror building outside the BT HQ but this was to be another sculptural disappointment.
Iain Vallance, not to have his party completely pooped, quietly had me make an enlargement to about 24cm in height which was duly cast.  He kept it in his CEO's office at BT headquarters in London.
The 'Piper' branding lasted until April 2003 when it was felt that another change was needed and the 'Piper' was dropped so I wonder where that sculpture is now?