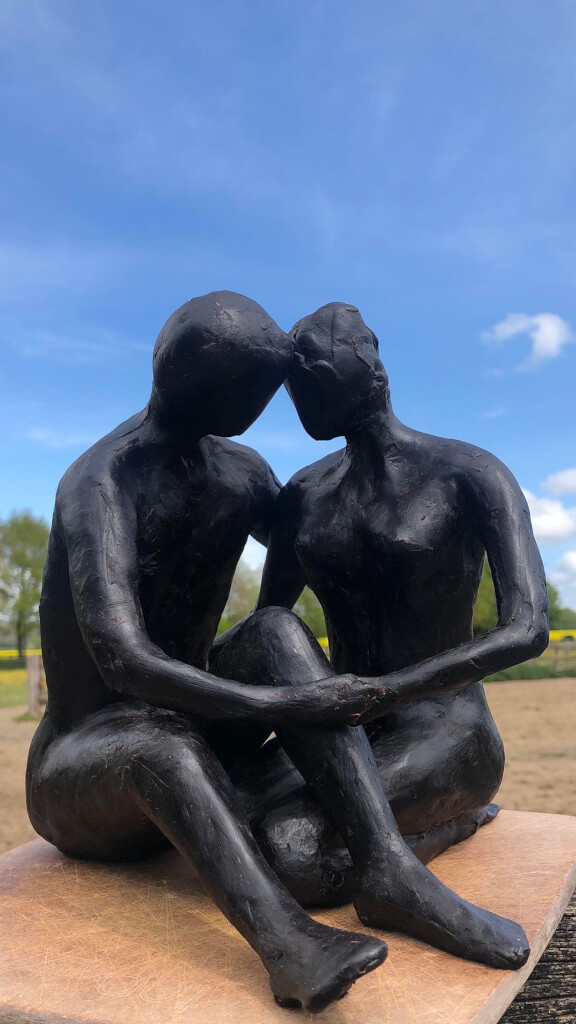 Love in the Park – work-in-progress

I'm excited about this new work which I have called 'Love in the Park – Speak to us of Love 2'.  It has a very similar feel to the original 'Speak to us of Love' (also known as The Kiss).  This new sculpture, I created in April 2021.  It has a tenderness which emanates even from this early wax model.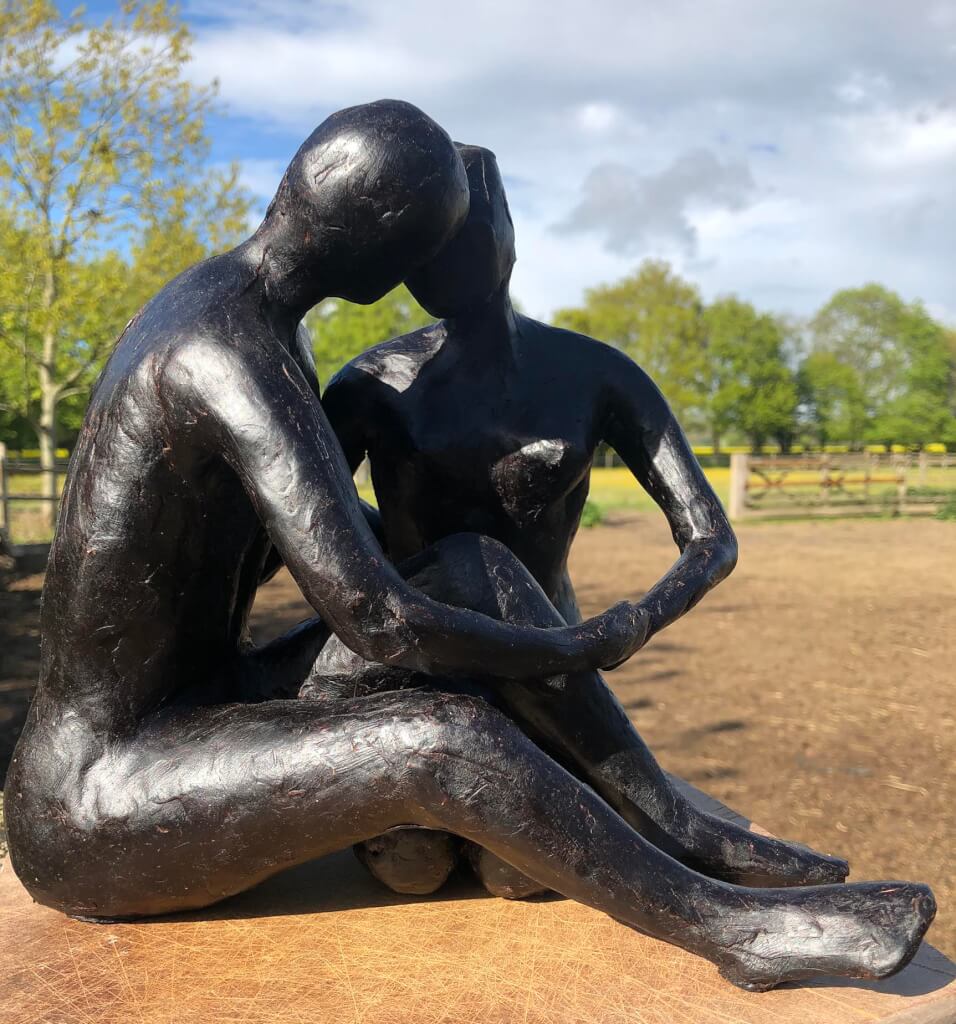 It will be cast as two separate figures.  When they have been cleaned up after casting, they will be moved into position to allow them to be joined.  The arms will be welded on separately and individually to allow the close positioning embrace to emerge.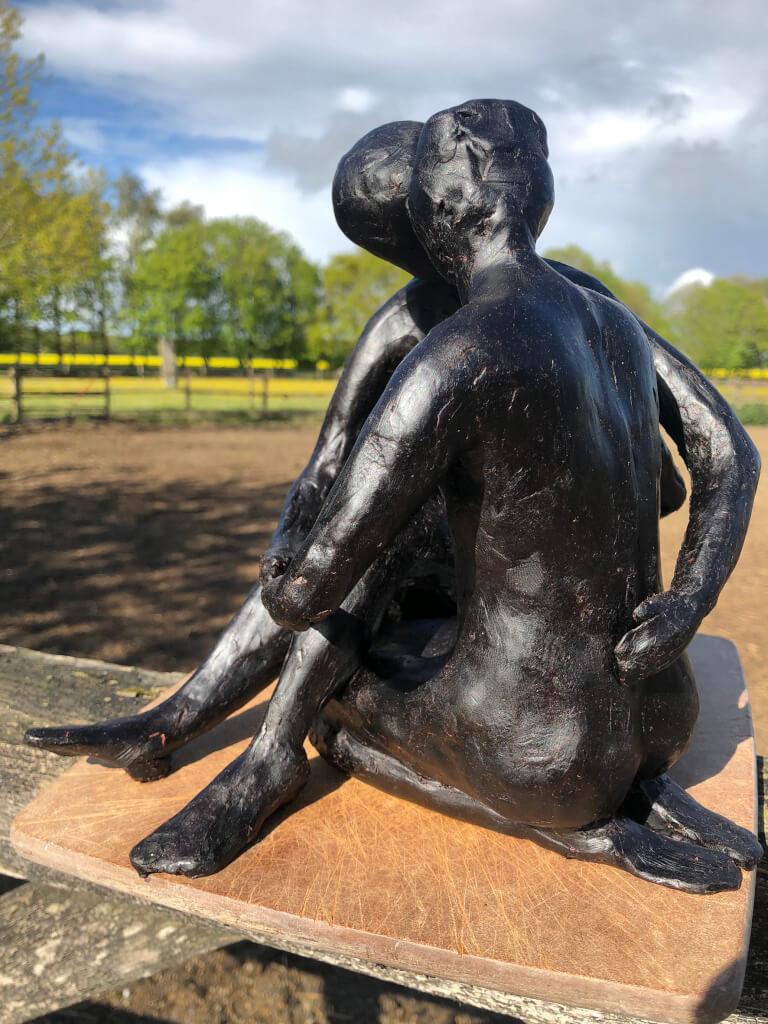 Once I have finished the details in the wax, the sculpture will be cast in bronze.  At that point it will be available to order in advance.  Sadly it won't be a finished work of art before early autumn 2021 though.  The fine art bronze foundries, all have huge waiting lists and are trying to catch up following severely reduced production during the pandemic.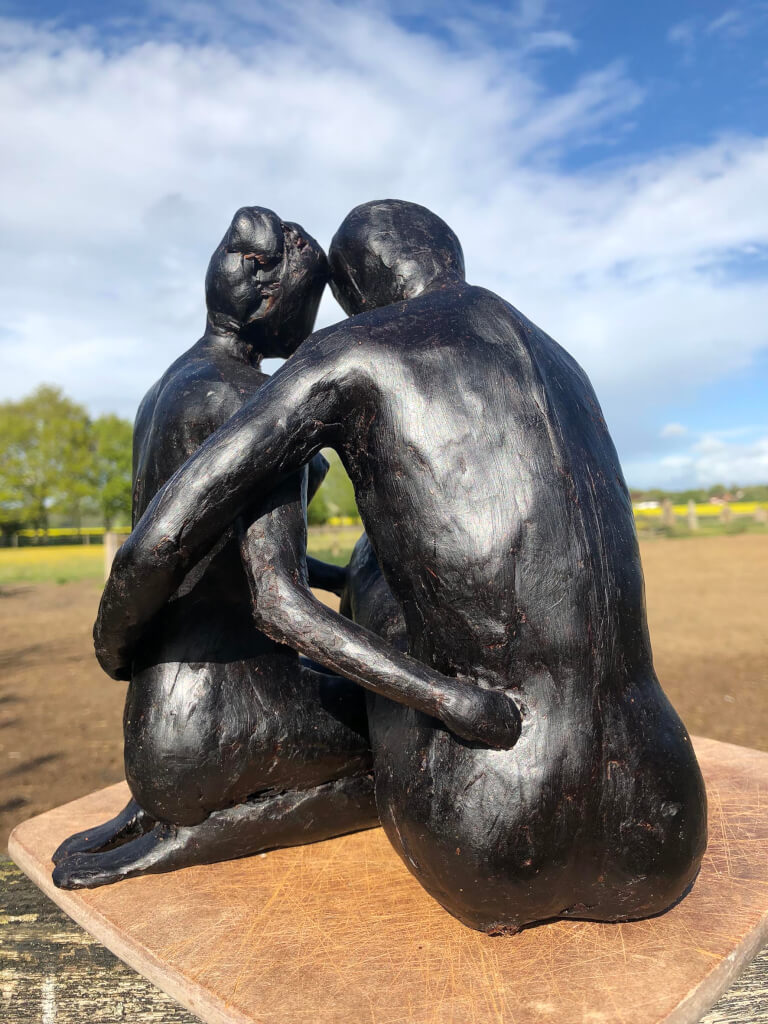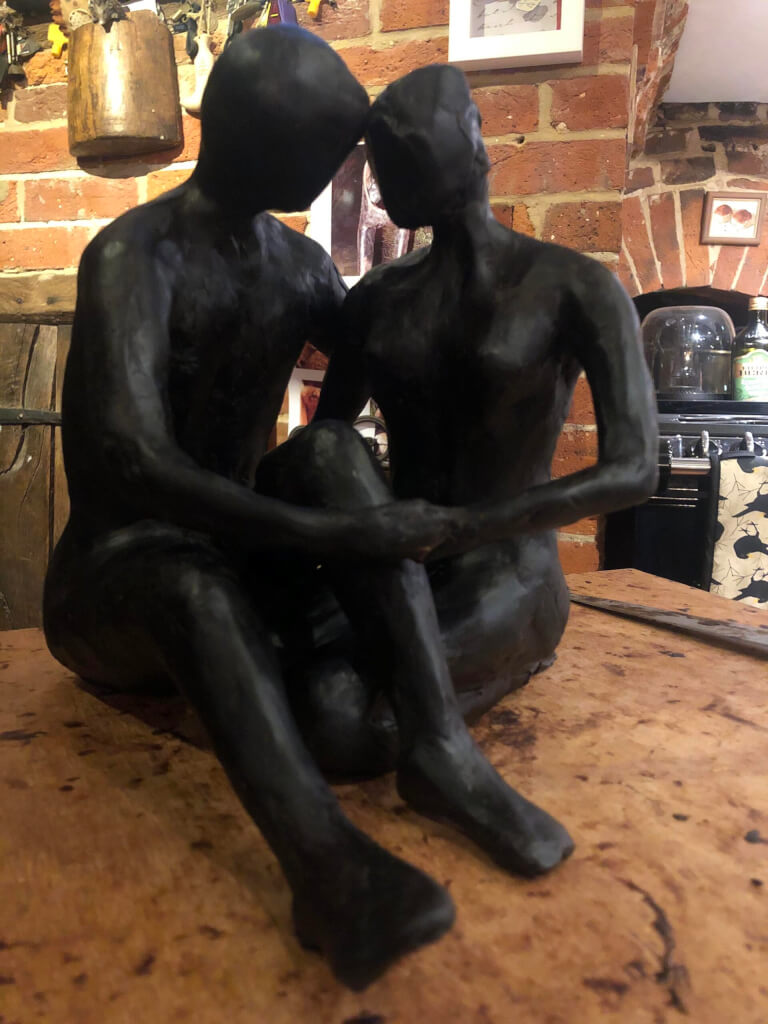 Work in Progress!  Speak to us of Love – 2 or Love in the Park, in the original wax