My wife says this is the best work I have ever made!
It has been cast as a maquette by the Morris Singer Foundry.  One copy is patinated a blue/black colour, the other work is a polished bronze, which takes a craftsman many hours to perfect at the chasing and polishing stage.
On average, the process of making a bronze sculpture, (once the model is moulded or carved by the artist), is about 3 months, or more for very large works.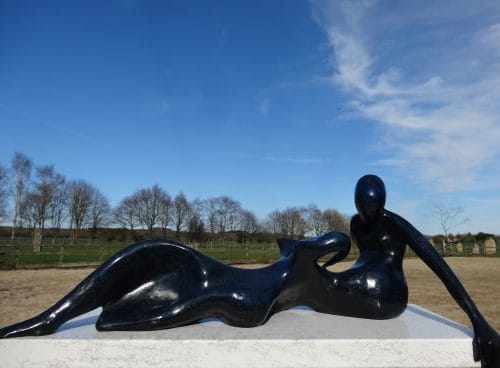 Fine art bronze with blue/black patination.  19 x 53 x 24cm (h x w x d)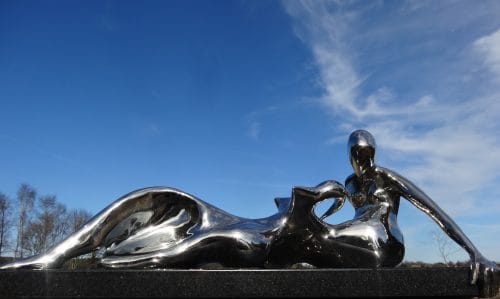 Polished bronze. 19 x 53 x 24cm (h x w x d)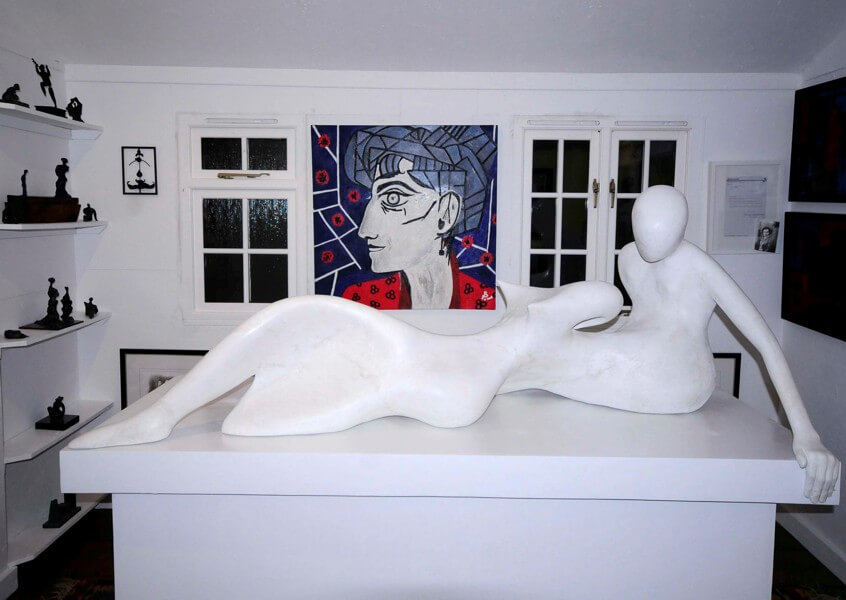 Resin enlargement: 67 x 217 x 91cm.