EUROTUNNEL
'THE CHANNEL TUNNEL'
In 1993, I was commissioned by the chairman of Eurotunnel, to produce a sculpture for the opening ceremony to celebrate the first ever land connection between Great Britain and the European Continent.
As part of my brief, I was taken into the tunnel to see the workings and I was given this fragment of chalk from the excavations, in a presentation case.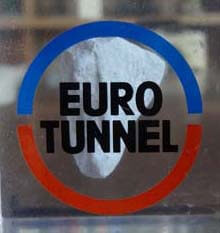 HM The Queen and President Mitterand conducted two ceremonies, the first in Calais, and then they travelled together, through the Tunnel, sitting in Her Majesty's Rolls Royce on the first ever Le Shuttle train to make the crossing under the English Channel or La Manche.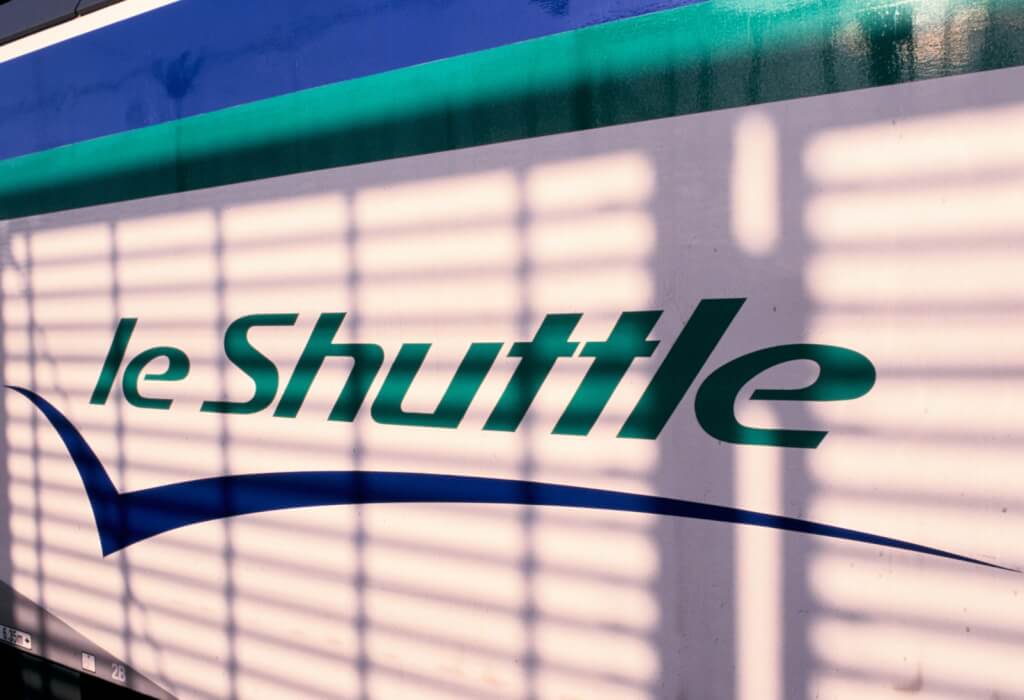 At the Folkestone Terminal, the Queen and the President then performed the second Opening Ceremony in Folkestone.  Both gave short speeches to mark this most historic occasion and then, joining hands, they pressed a plunger which operated electric doors to unveil my sculpture.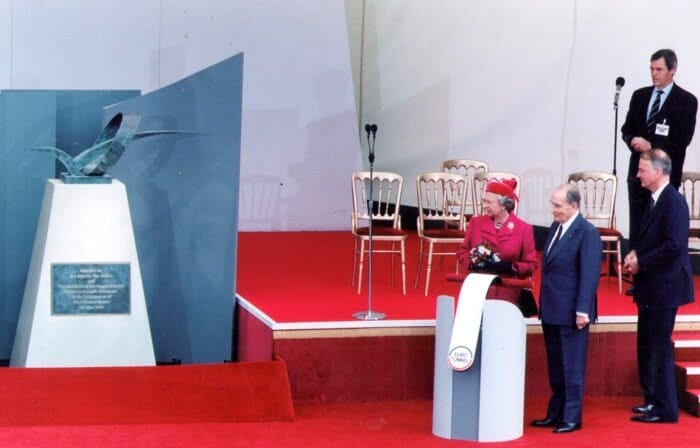 HM The Queen, with President Mitterand, opens The Channel Tunnel
A massive banquet lunch followed, in which a train was driven into the marquee !!
I felt very proud and extremely privileged to have been invited to be a part of this incredibly historical occasion.