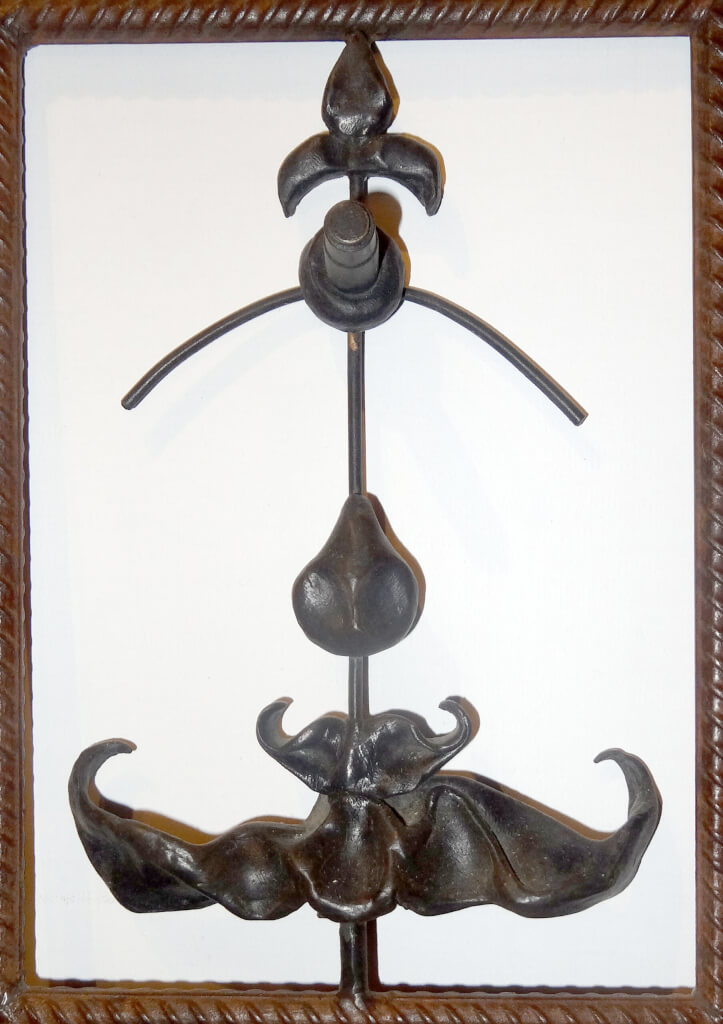 Fine Art bronze 23.5 x 17.5 x 5cm (h x w x d)
I made this soon after visiting the Salvador Theatre-Museum at Figueres, Girona, near Barcelona in Spain.  The work portrays Dalí as I see him and I like to think that he would have approved.  Mostly modelled in wax, his eye was made with the end of my biro!
Bronze casting and iron framework.
The sculpture is cast to order.
I think of him as a genius in terms of art, but so much of his work was tongue-in-cheek too.
So to call him Dalí the comic genius, is pretty apt I think!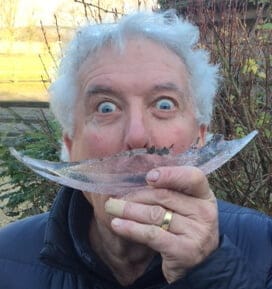 With a piece of ice from the garden birdbath in winter!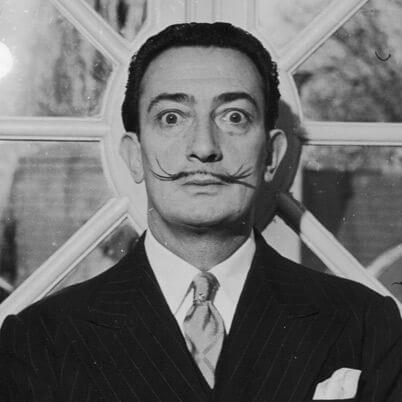 A Dalí photographic self-portrait.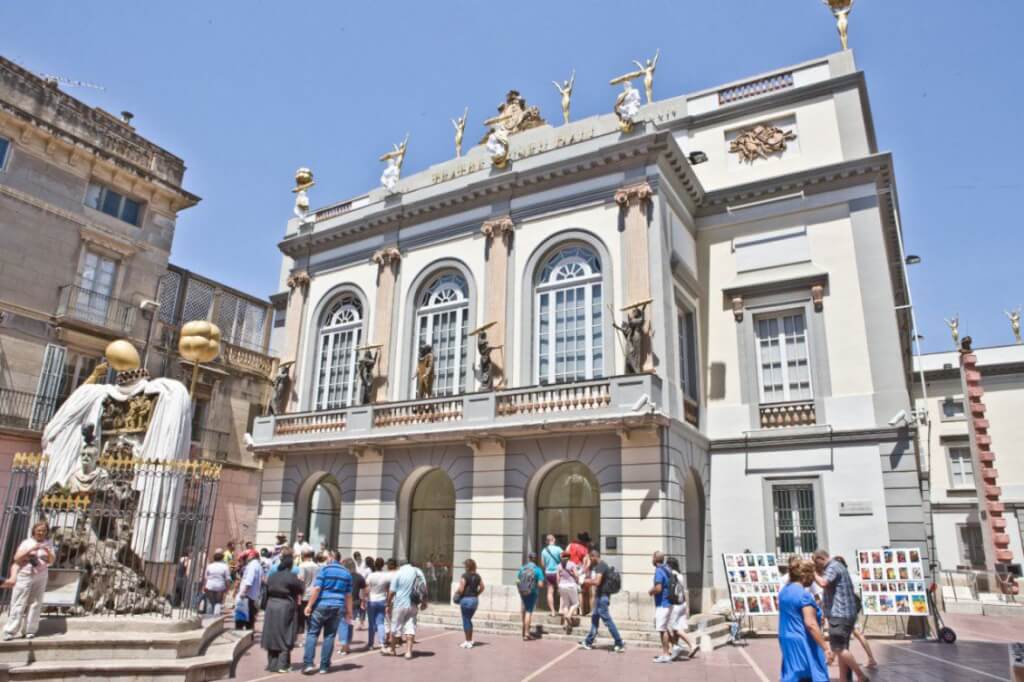 The front of the Dalí Theatre-Museum in Figueres, Spain.
A Dalí Walk plaque in Figueres.

To celebrate his life and work, the town of Figueres has created a walk to let you see everything Dalí in the town.  It was planned to run from April until June 2021, but given the pandemic, it seems certain to be extended.
Other Dalí-related places to visit
If you are lucky enough to be planning a visit to the Theatre-Museum in Figueres, think about visiting his house as well.  The house is at Portlligat and was his home.  Even the garden is quite surreal!  However, please be warned that the house is small and so visitor numbers are very limited.  Demand is high, as you might expect, so you have to book tickets in advance (usually not more than one or two days).  It's really worth it though!