As August 2021 draws to a close, work continues on the large (2.3m – 7'6″) human figure which echoes the words of Kahlil Gibran in Speak to us of Crime and punishment from 'The Prophet'.
This is a figure of a man, wracked with guilt, knocking at the gates of heaven and asking for forgiveness.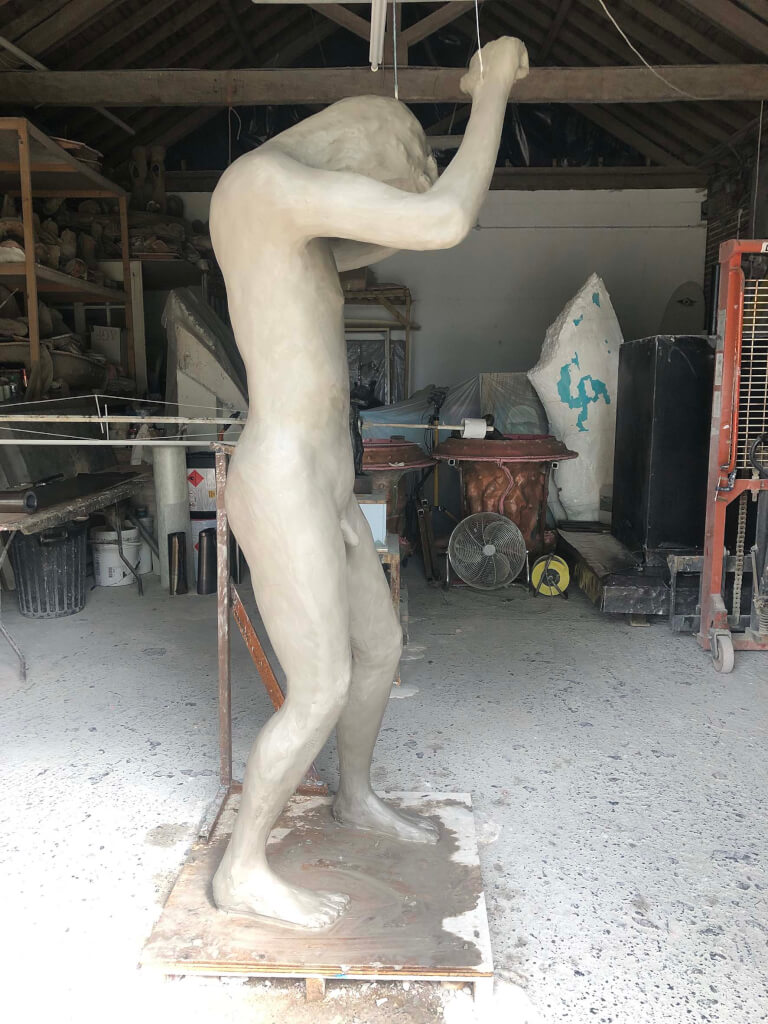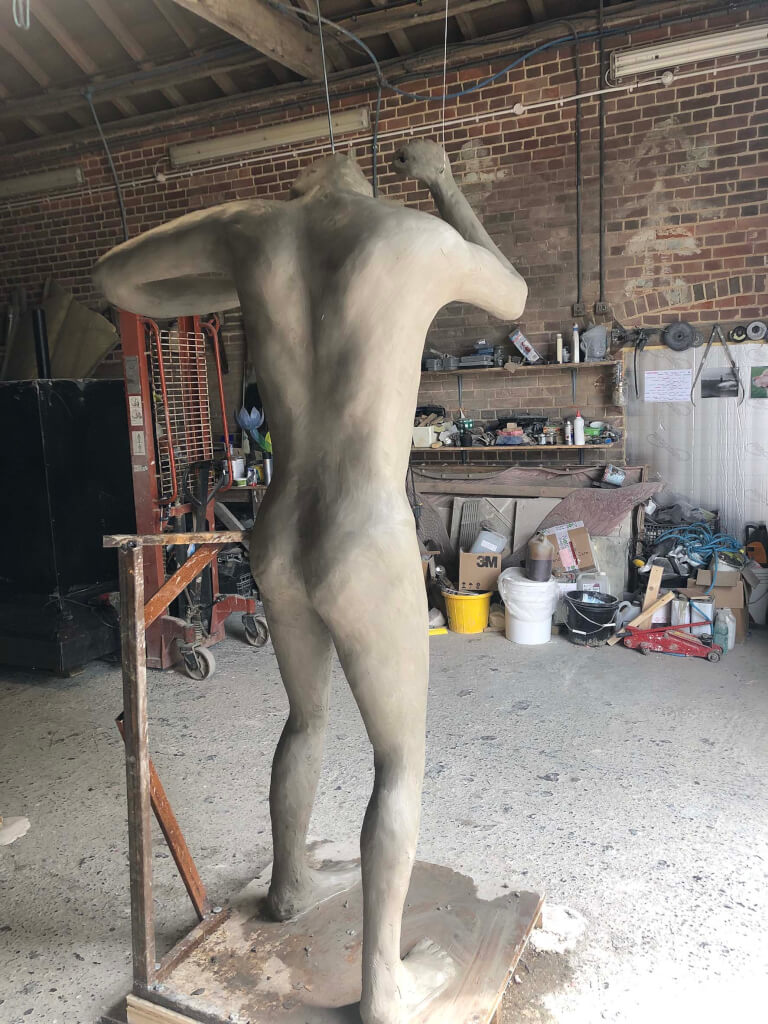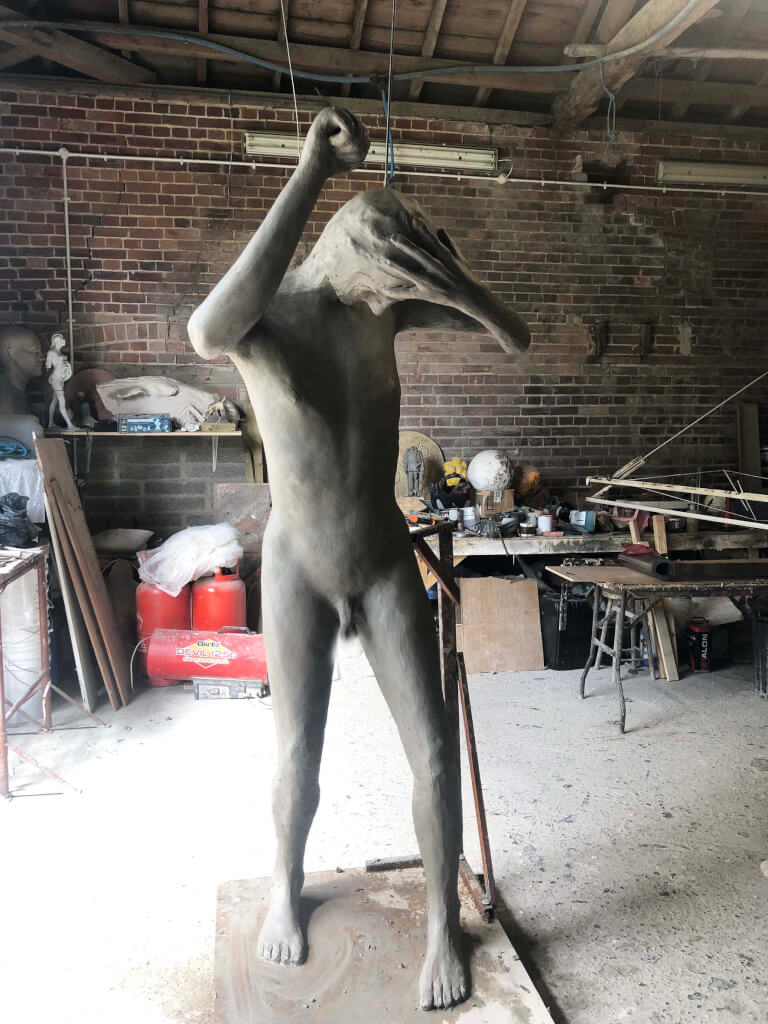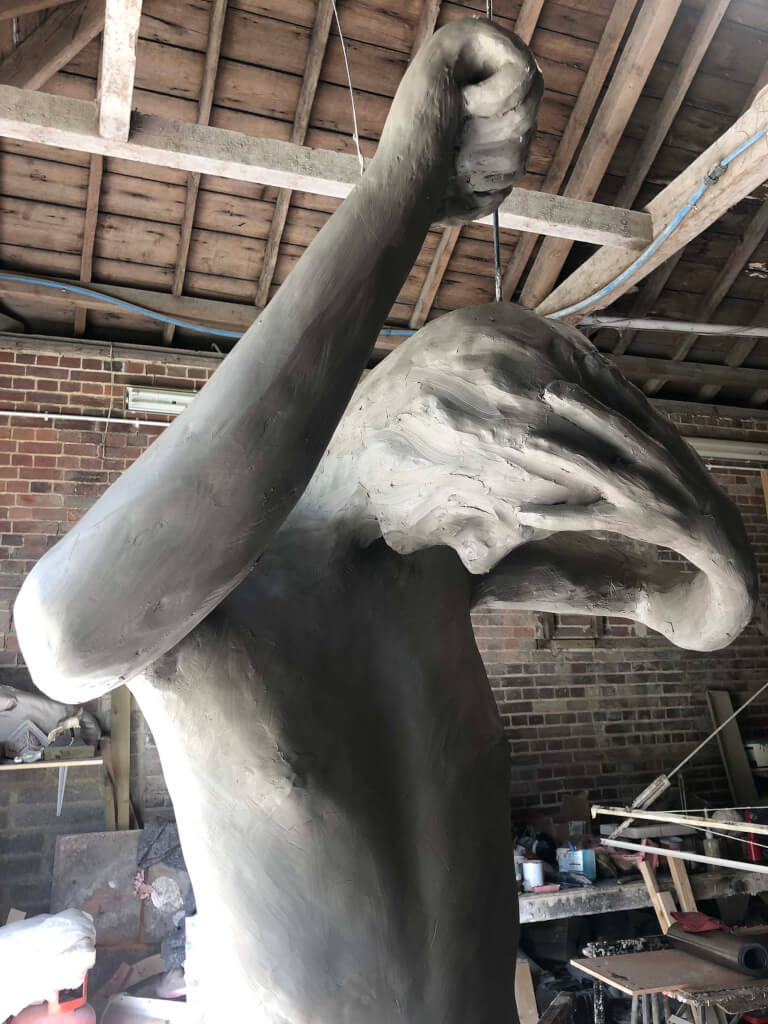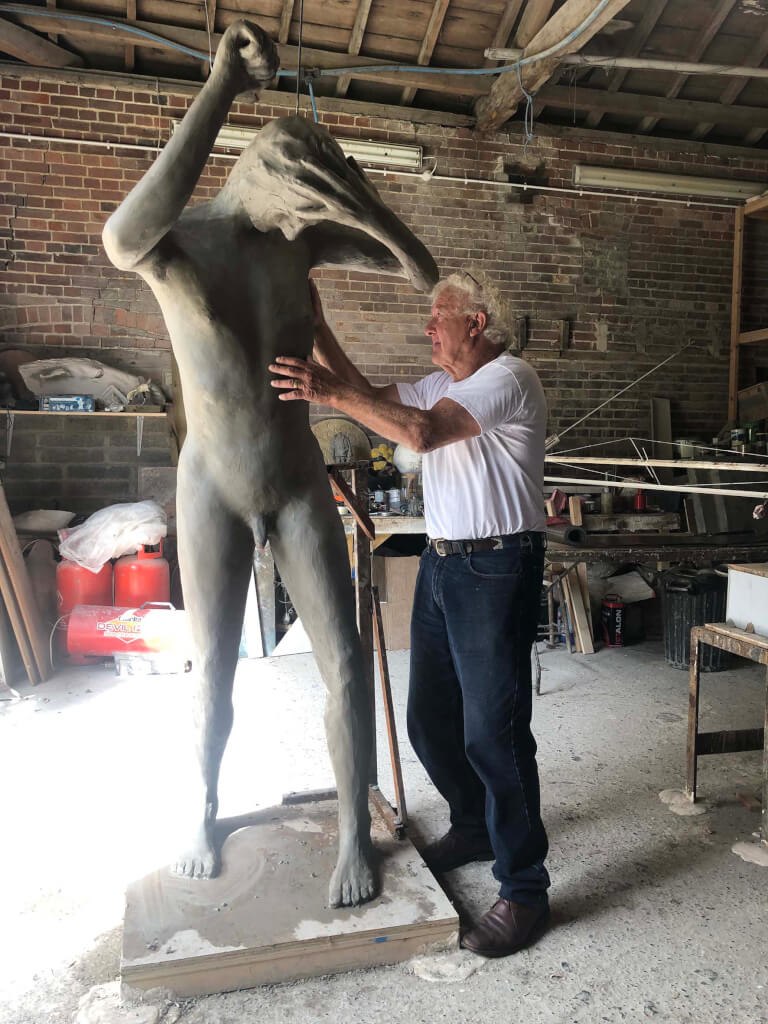 Moulding clay onto a steel armature and enlarging from the original bronze maquette is quite a long job.  Getting the first large layers of clay on is quite easy, but then fining up the details of the muscles and making sure the enlarged dimensions 'look' right, can take some weeks.
That alone can be tricky simply because clay is only workable when it is moist, so when a break is needed, we wrap it very carefully in clingfilm so that it doesn't dry out.
The workshop is now closing for the whole of September, so the wrapping is really important.  It will re-open at the beginning of October, so the next post will see the final stages.  The modelling will be very nearly complete and then we will get the sculpture ready for moulding, which is a whole new and very different process!