Fine Art Bronze Sculpture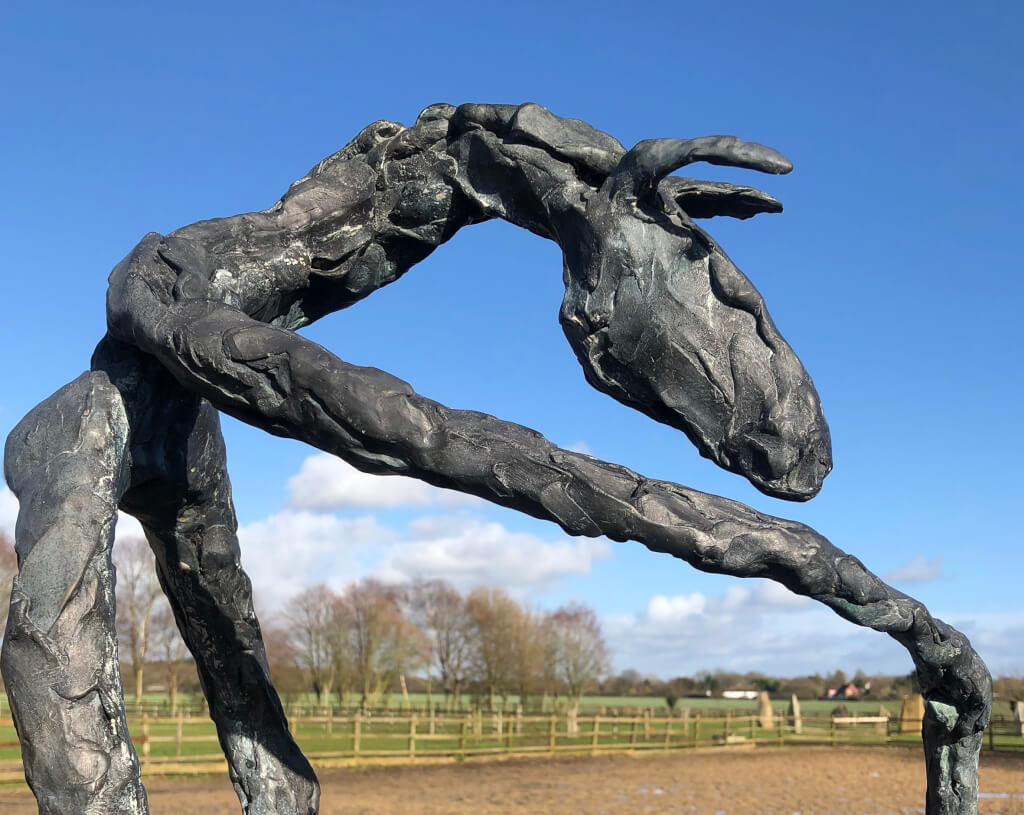 Fine Art bronze maquette 64 x 38 x 25cm (h x w x d)
A Man called Horse was a very successful film.  I made this A Man called Horse sculpture as a dedication to my good friend, the late Richard Harris.
He was a world famous actor and one of Ireland's great eccentrics.
A Man called Horse was one of his best known early films.
It was sufficiently successful to lead to two sequels being made as well.
Towards the end of his life, he gave acclaimed performances as Albus Dumbledore in the first two Harry Potter films.  He's probably remembered more for that character than any other.  Tragically, Richard died before the film series was finished.  The second of his two Harry Potter appearances was his final film role.
He was nominated for a Best Actor Oscar for This Sporting Life.  His output was huge though.  He was also great friends with the actor Peter O'Toole.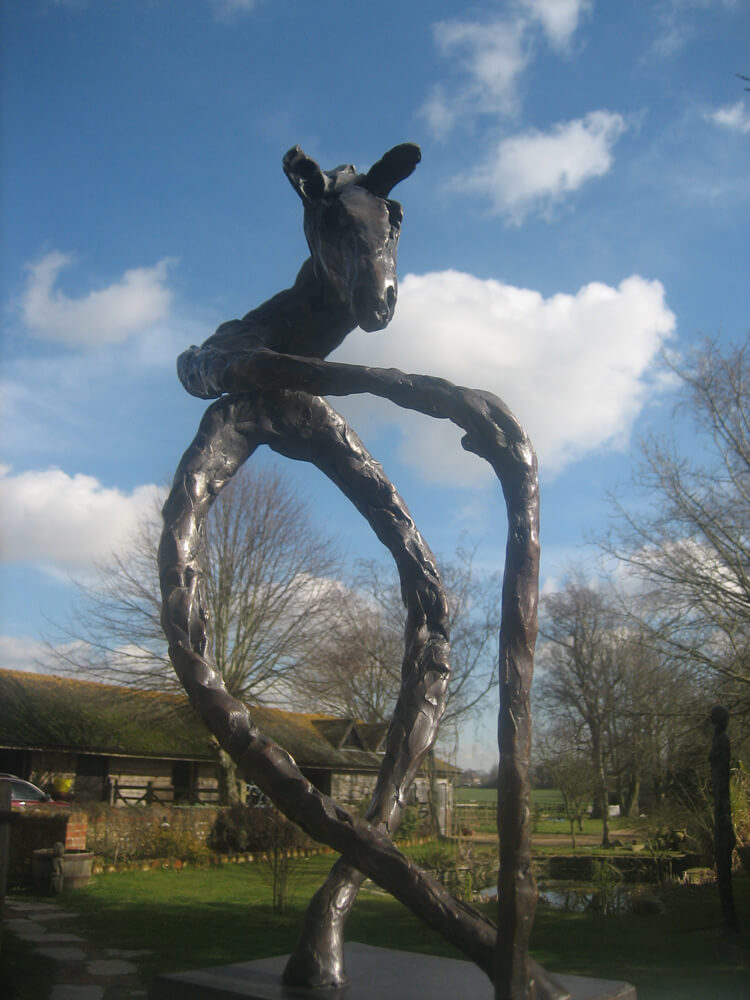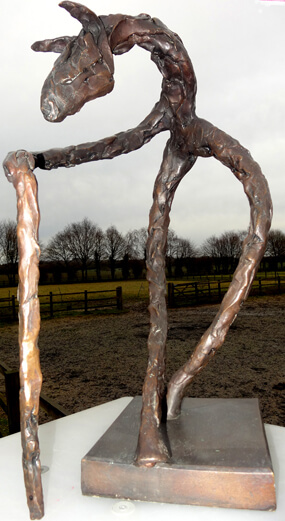 When I am making my maquettes, I often use a hard dark brown wax which I buy from a company called Tiranti, who specialize in sculpture materials.  It is not easy to soften, so I cut slices from a rectangular block and then soften and mould that slice in my hands for a while until it is pliable. I then add it to the armature of the sculpture that I'm creating and gradually, and often quite slowly, over days,
the work takes shape.
While I'm softening wax what am I doing? Cogitating, thinking, listening to music, watching TV, goodness knows the time goes by, and then it's the difficulty of getting hands free from black wax before touching the keyboard on the computer or wiping the screen on the phone!
Working this way is a labour of love and not a speedy process, but I like it because it seems that there is then adequate time for a work to develop its own personality.
Rome was certainly not built in a day and neither are any of my works of art.  Its more like days, weeks and often months before I have a work
ready to take to the foundry.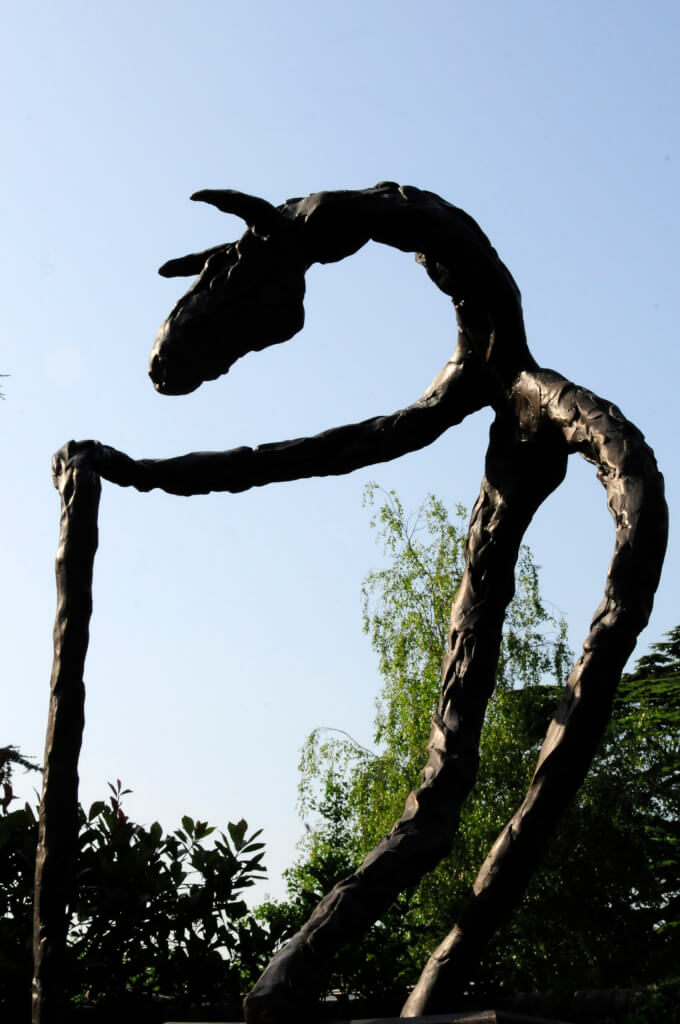 This particular work however, didn't appear that way at all.  I had taken some square aluminium armature wire and nailed it to a wooden base and built a wire shape and it was left for weeks with no wax added.  I had no idea what it wanted to become, until one day I did add a bit of wax and soon one area started to look a bit like a horses head. The long pieces of wire suddenly looked as if they were legs and then I added a stabiliser wire which soon became a walking stick.
I really didn't like what I was seeing and had no idea what the piece was actually trying to tell me!
I was just about to dismantle it all and start over when my wife said STOP. That's fabulous. Tidy up what you are doing and leave it.
Surely you can see what it is? It is your personal tribute to your friend and patient Richard Harris.
Of course it was.
 Richard was a genius.  A heavy drinking, wild, and charismatic, famous, or perhaps infamous, Irish actor who had made a very successful movie called
'A Man Called Horse.'
 This simple work of art said it all.
 Here's to you Richard.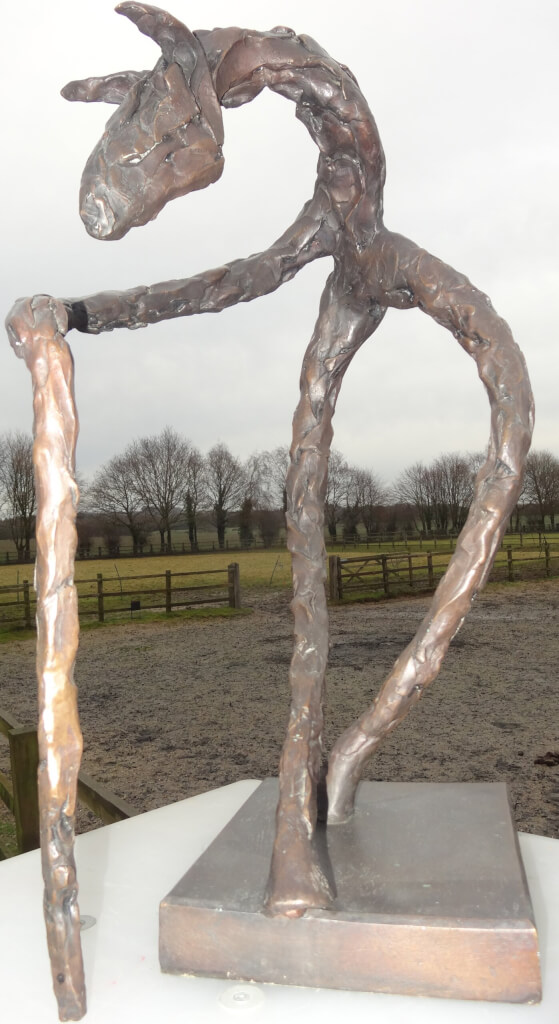 I like my A Man called Horse sculpture.  It is as wacky and eccentric and fun as my old friend!