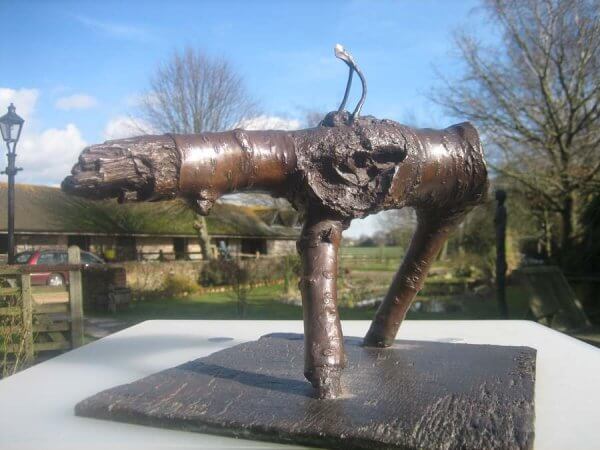 Fine Art Bronze: 23 x 26 x 22cm (h x w x d)
Wishbone
An amusing little bronze with a piece of wood as a found object and a wishbone from a very special Christmas. I always loved Cowboys and Indians when I was little and some of my favourite films in later life include: City Slickers, High Noon, Butch Cassidy and the Sundance Kid and best of all, Dances with Wolves.
I always imagine hearing that laid back, cowboy 'twangy' American accent when I look at this sculpture and expect Kirk Douglas to appear outside a tavern in a dusty mid-west town and call for his horse..."Hey Wishbone"!
It is an edition of 8 in bronze.  The photos are of 1/8 cast by Burleighfield and as I love the work it has never been out of my personal collection and therefore not previously been offered for sale. It is now available to order.