THE RACE FOR RIDERLESS HORSES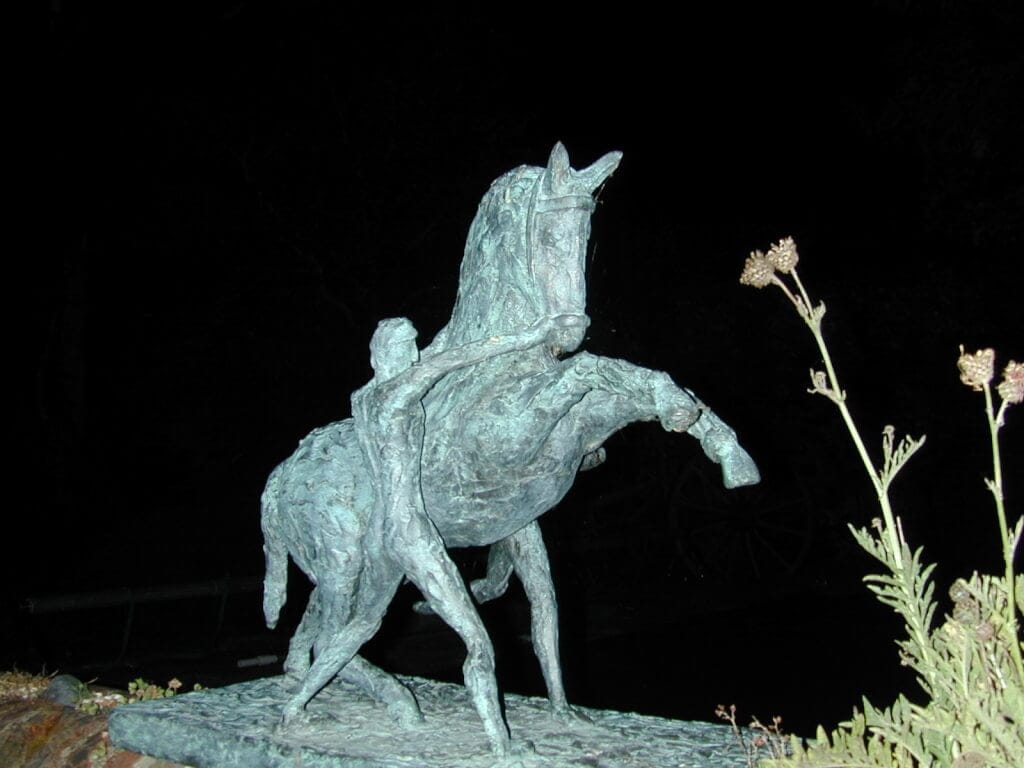 Fine art bronze maquette.  72 x 23 x 27cm (h x w x d)
Inspired by the story of Gericault being commissioned to make a 30 foot frieze for Rome and by his wonderful drawings of horses, this sculpture depicts the start of one of those extraordinary, and perhaps cruel, bareback races that take place on clay and straw, laid on the cobbles in some Italian cities.
The most famous are the races in Sienna.  They have become known as 'The Palio', but more accurately a palio is a generic term for an athletic competition.  It dates back to the Middle Ages and involves a selection of medieval sports.
Available at this size, the work has never been enlarged, but it would be a wonderful project to undertake.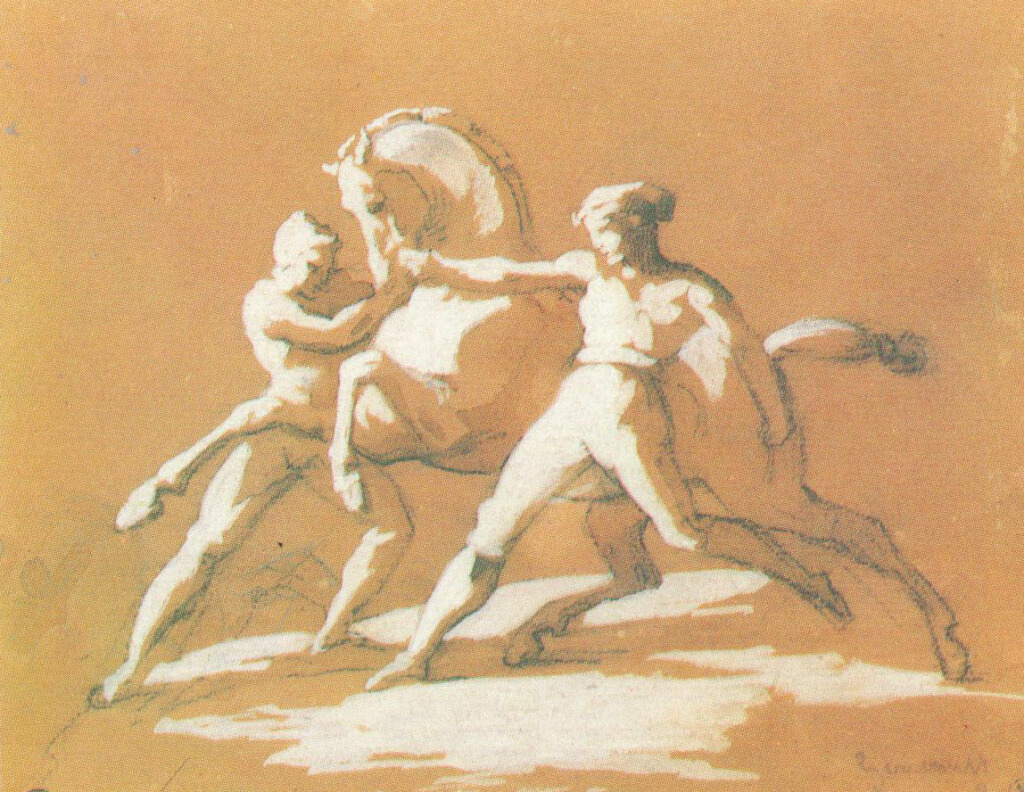 This is Gericault's painting that inspired the sculpture.