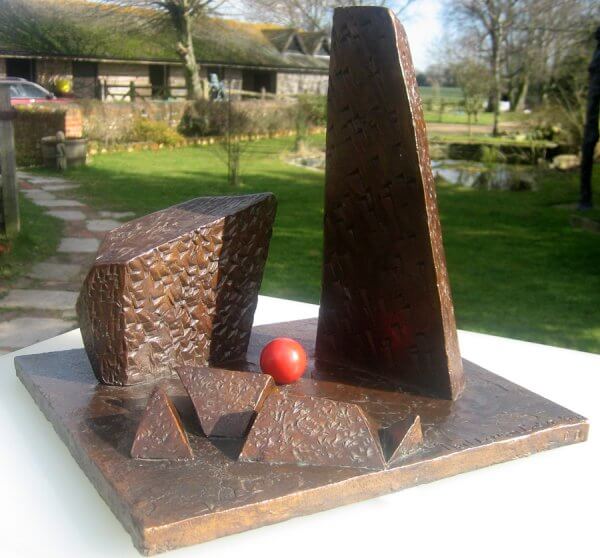 Bronze: 40 x 25 x 15cm (h x w x d)
Another work in the Ballhead Series and here I have used a red sphere. My idea is to produce an edition of 8 works with all the ballhead series but the sphere should be a different colour for each of the numbered works in editions of 8. 1/8 Red, 2/8 Yellow, 3/8 Blue, 4/8 Green, 5/8 Black, 6/8 White, 7/8 Purple; 8/8 Pink.
This would give an interesting degree of uniqueness.
In this piece I have used strong, wall-like pieces, some cut and sectioned with, I guess, the influence of the great Richard Serra. While the vast majority of my sculpture is cast in bronze, I aim to make this work from cast iron so that it will rust.
This is another maquette I would love to enlarge to heroic dimensions to get the real feel of what I am trying to achieve.
Will I ever do it? Can I afford to do it? Can I afford not to do it? Time will tell. If I don't do it, my estate can perhaps. They have my full permission!