Final touches to the clay model of the intermediate enlargement of Speak to us of Freedom in my Kahlil Gibran series. This sculpture will be 2.2 metres high and available in fine art bronze.
A really lovely work of art for a private garden and celebrating the endlessly read work of Gibran's THE PROPHET.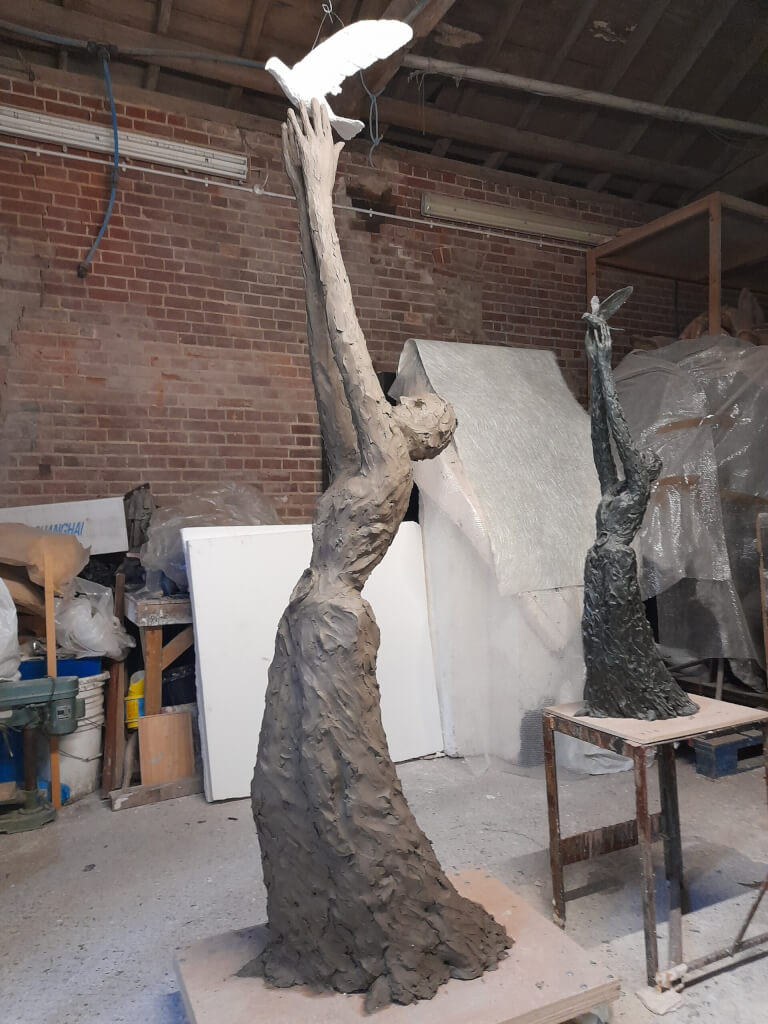 The original bronze next to the new clay enlargement
Click on the image to view a short video about the work.