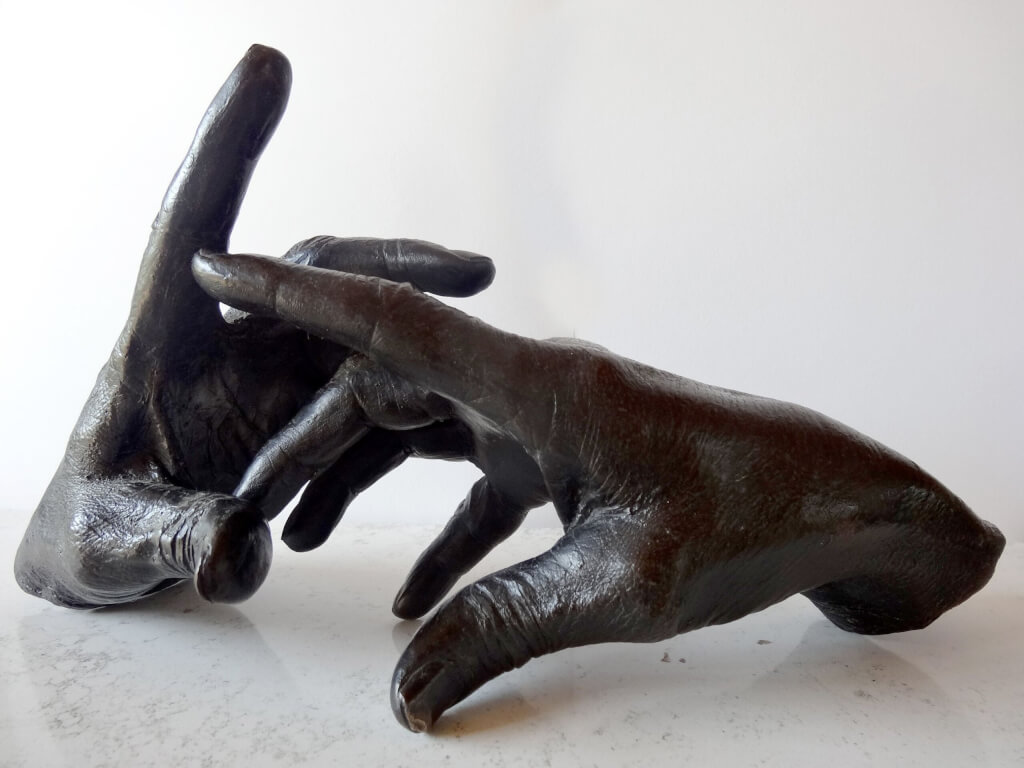 Fine Art bronze 45 x 40 x 16cm (h x w x d)
I was proud to be invited to Paris many years ago, to sculpt the hands of Marcel Marceau, the world-renowned mime, and as well as having the casts in bronze, I still have the original wax moulds of his hands in my cold store.
I have sculpted many hands for friends, for surgeons and
for formal commissions.
If you would like casts of either your hands, or your loved ones' hands  I would be happy to make it happen.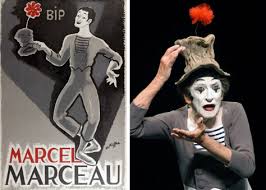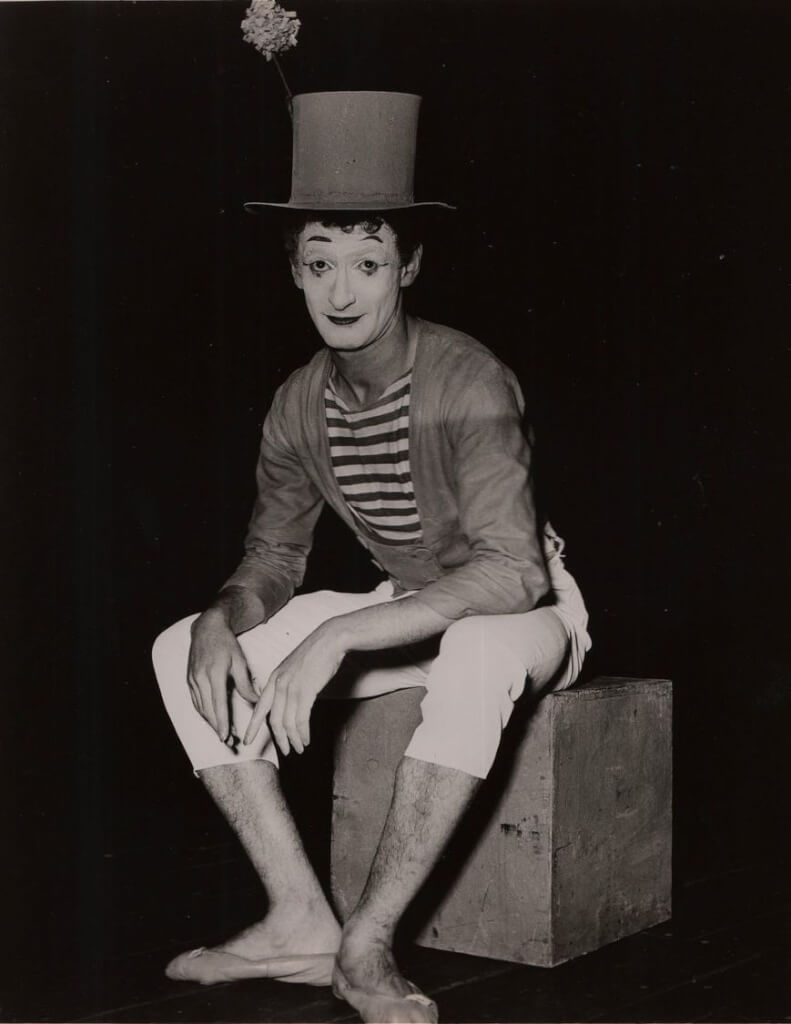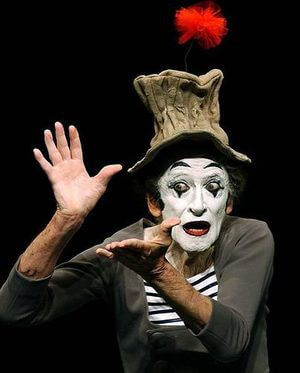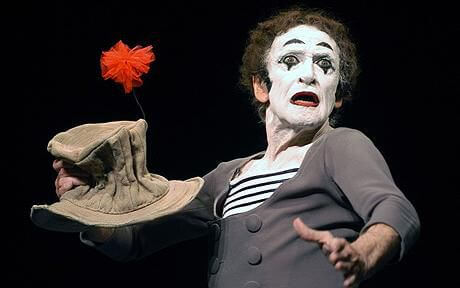 Marcel Marceau was a mime artist with a truly global reputation and a unique story.  He was 16 years old and living in France at the start of the Second World War.  He joined the French Resistance and helped Jews to escape from Occupied France and that was when he started to mime, using it to distract the young Jewish children and persuade them to stay quiet and thus escape detection by the Germans.
He went on to gain fame around the world with numerous awards and honorary degrees; he appeared in films and was introduced to presidents.  18th March is Marcel Marceau day in New York City.  His best known 'character' was 'Bip' the clown who was able to make you laugh and cry
in equal measure.