EASTER
Fine Art Bronze Sculpture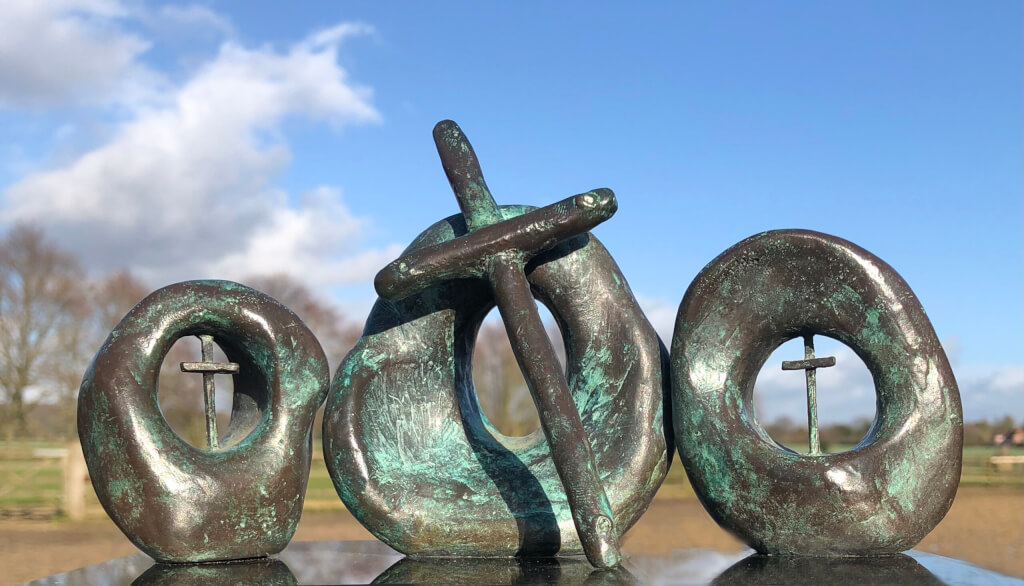 Easter. Fine Art bronze maquette 12 x 20 x 12cm (h x w x d) on polished marble base.
This work depicts the beginning of Christianity and the initiation of Easter, when Jesus had risen from the dead and left the tomb behind three days after his crucifixion.
Whatever your beliefs, Easter is hugely symbolic.
Here, in England, outside my studios it is a particularly beautiful time of year.
As the chill of winter turns to spring, white snowdrops, yellow primroses and hundreds of daffodils perfuse the newly green grassland, framed by the pink blossoms of cherry trees all around the horse paddocks with the rolling South Downs acting as the backdrop.
From dawn till dusk the noisy caws coming from the nearby rookery and the calls of many different birds can make the studio sound rather like a cathedral with the choir in full song.