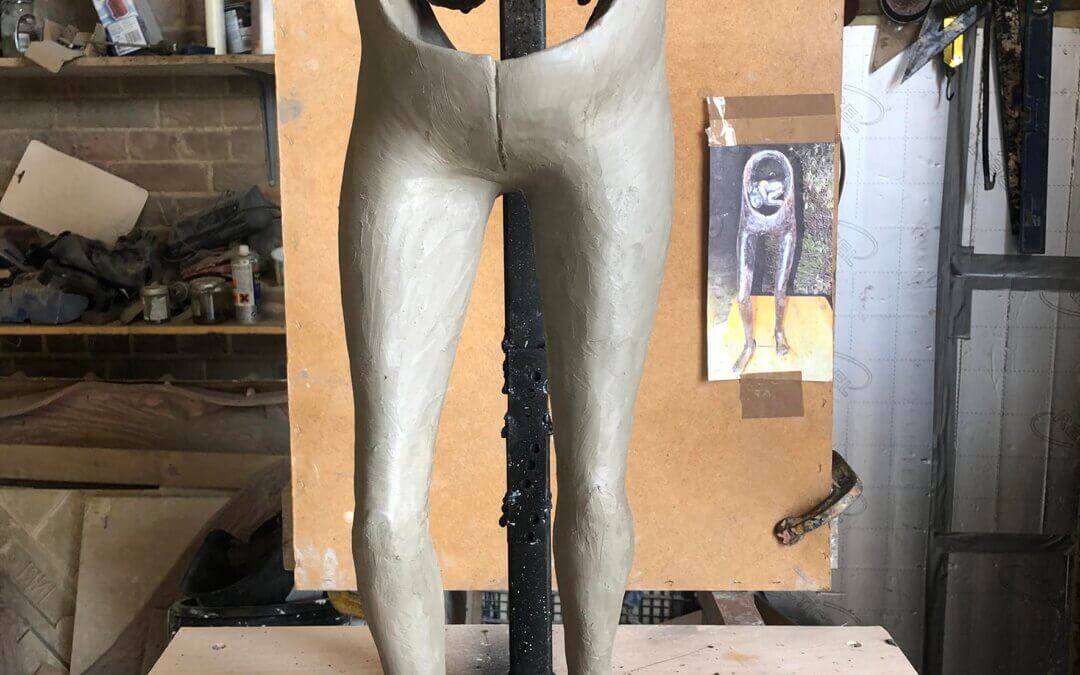 It is always nice to see new work developing and here is one of two new works which I have been making in the first months of 2021.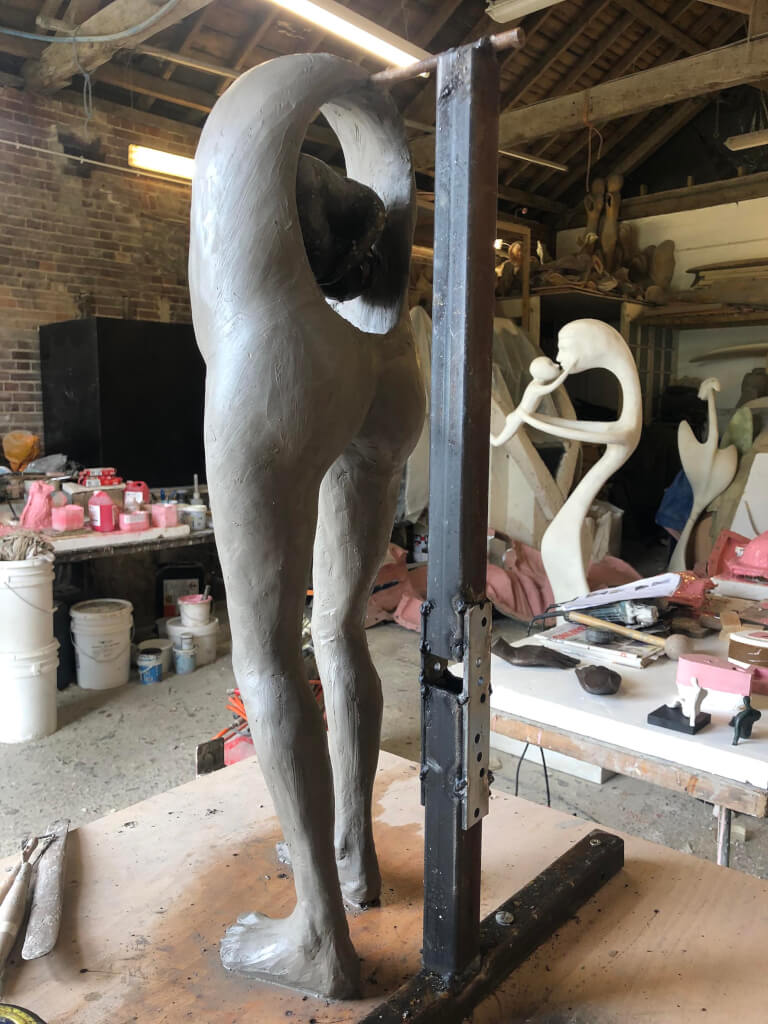 First sight of '8 Months' a study, depicting the miracle of procreation.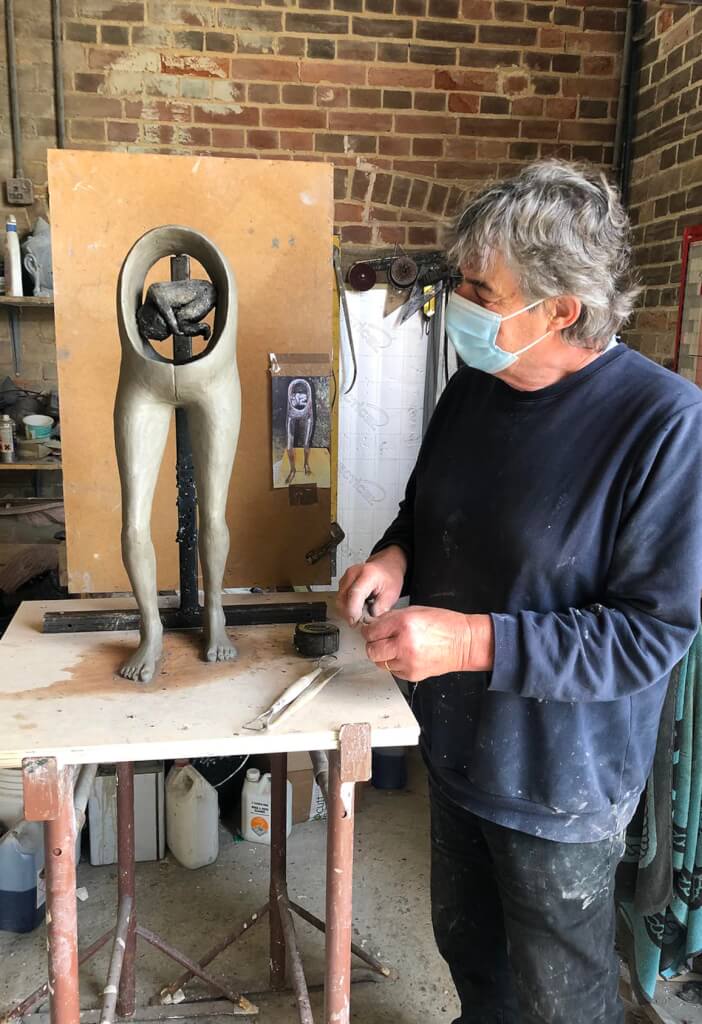 I'm privileged to use the facility in Richard Clarke's enlargement studio.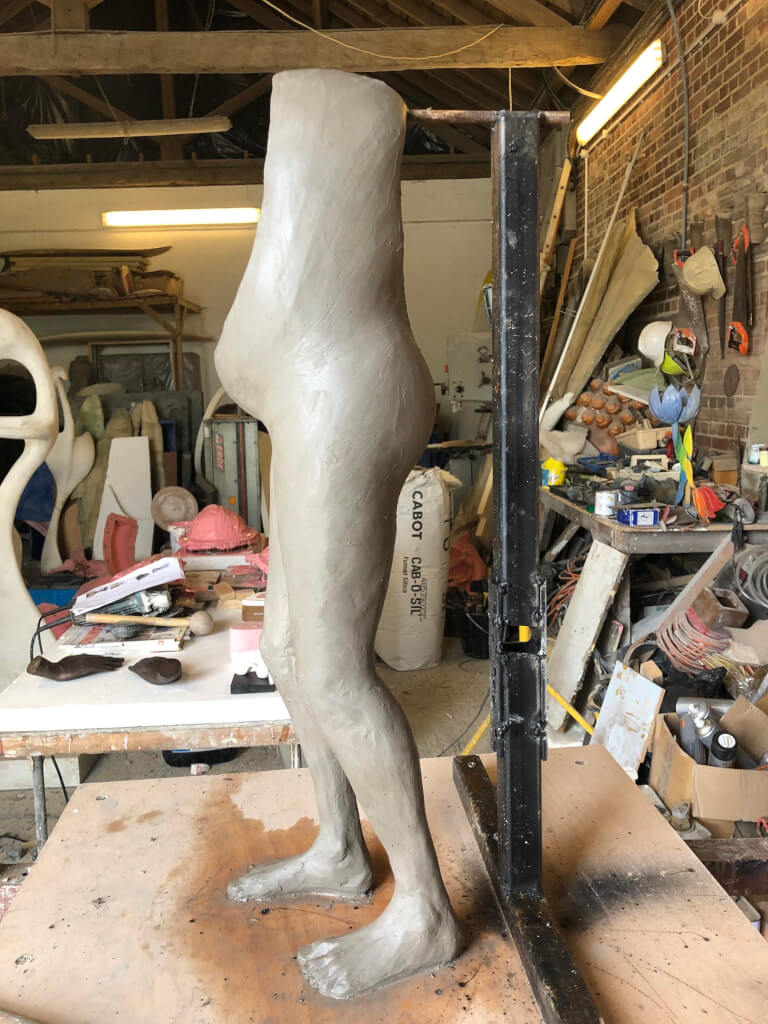 '8 Months' in clay, side view.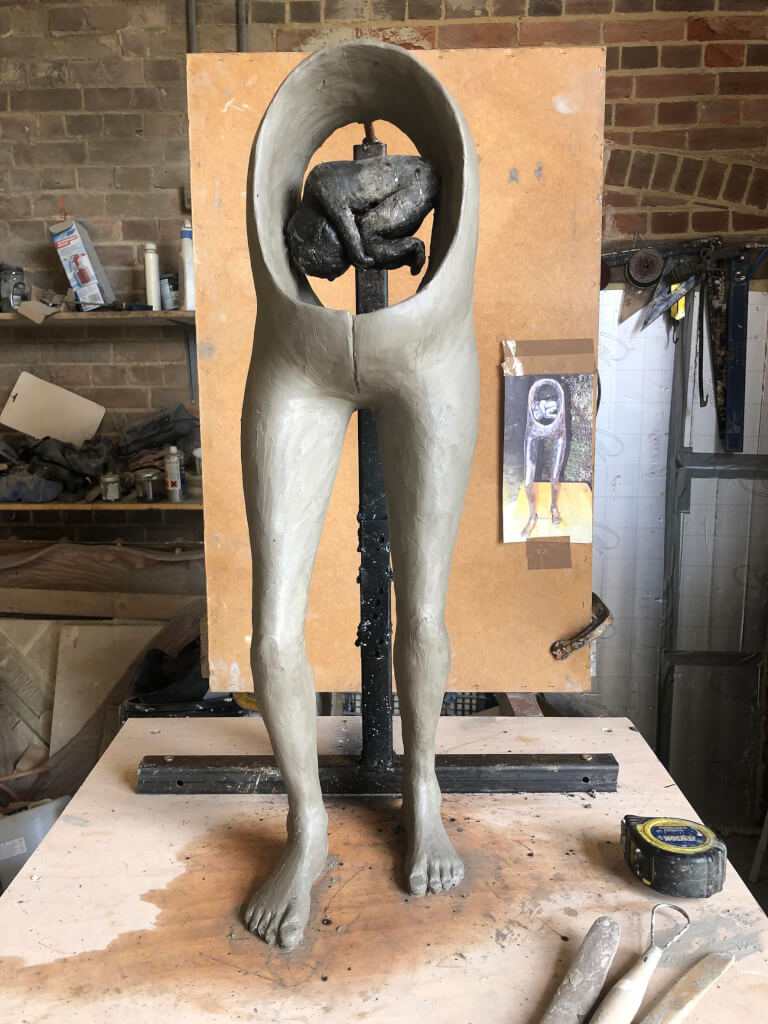 '8 Months' from the front, in clay, in the workshop.

'8 Months' is particularly relevant at the moment as I am about to lose my wonderful PA for about a year, as she is now 5 months pregnant.  Maternity leave is getting near and my life will be in turmoil without my 'right hand', who I rely upon so heavily!
This work was originally made by me in wax, but the armature was not strong enough and so I have now made a clay edition.  It will soon be ready for moulding and then will be cast in bronze at the foundry, as a further work to be displayed in my studio in West Ashling, where all the work is for sale.