As my contribution to the centenary celebrations of Kahlil Gibran's 'The Prophet', I've decided to make a number of new large sculptures.  The works are offered as a tribute to collectors and Gibran devotees, as part of the Gibran Sculpture Series. Here is the third week of applying clay to the steel armature.  The finished piece will be about 2.3m (7½ feet) high. It is called 'Speak to us of Crime and Punishment' and I created the original bronze maquette some years ago.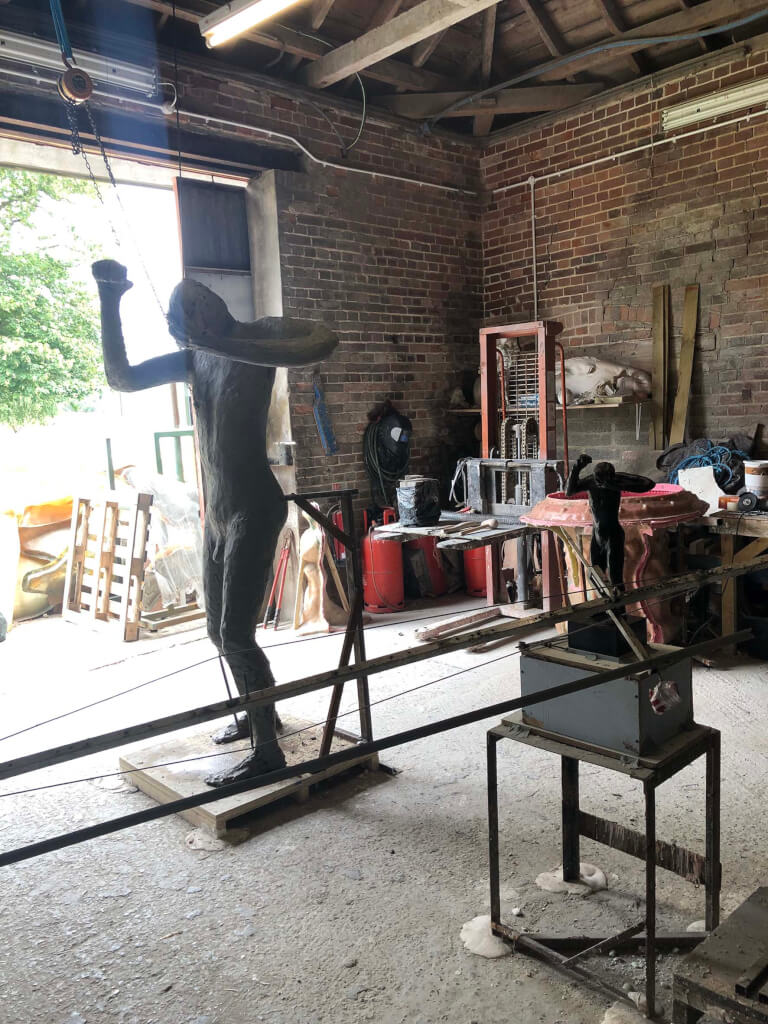 The enlargement, pantograph and maquette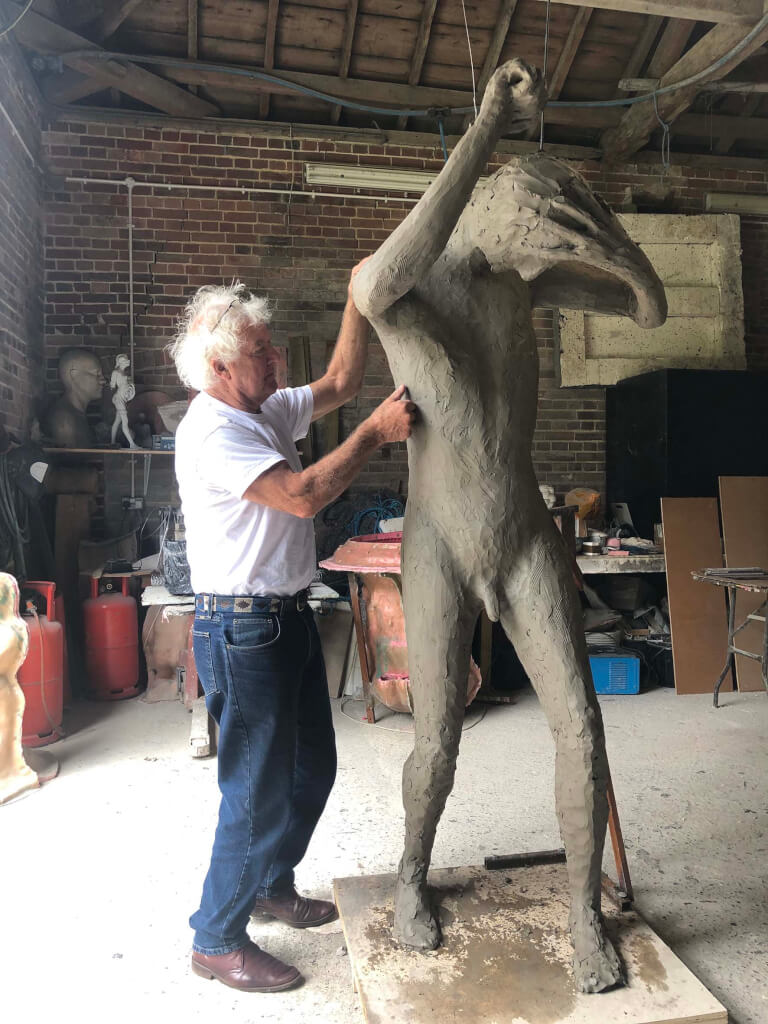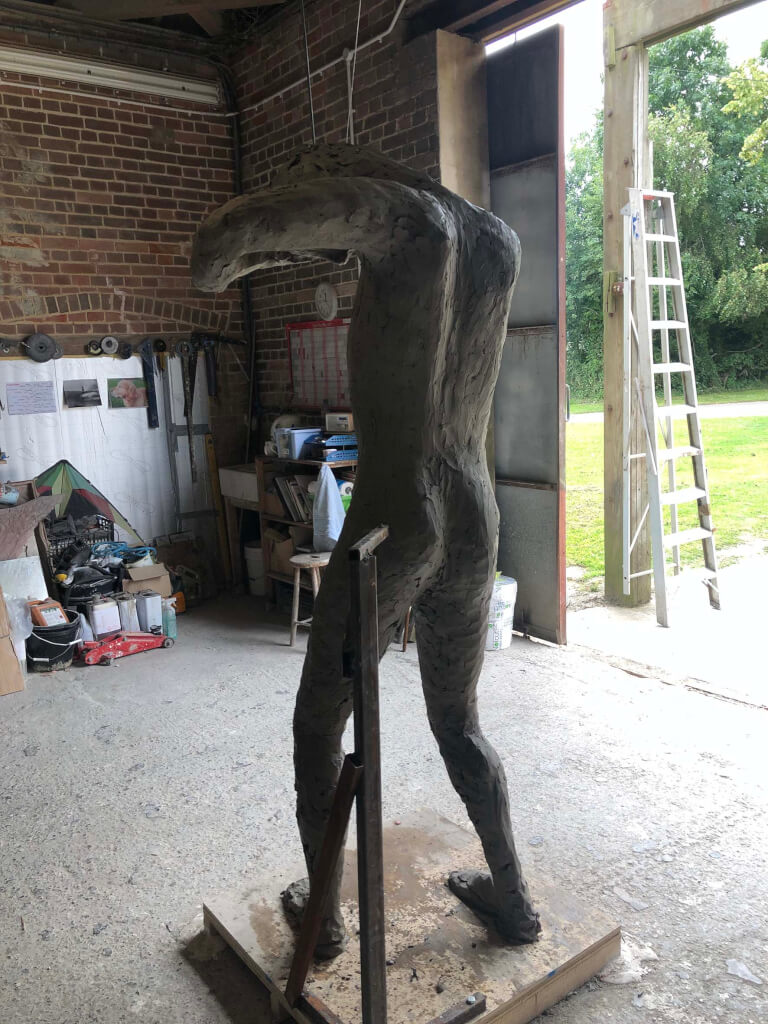 The overall shape has appeared and looking at the work so far, it seems that the lower leg and possibly the thigh area, is too short is relation to the truck of the body.
At this stage it is important to correct that in the clay and the knee definitely needs to be higher off the ground, possibly say 75mm (3″) higher.
You will see that correction when I release more pictures of the work carrying on next week.