'I Wish' is a work which I like to allow people to make up their own mind about……… I would love to hear from anyone reading this blog what their interpretation is?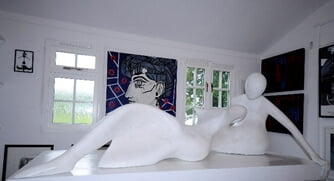 I made the original work as a small wax model, enlarging to a maquette size which I have cast in bronze as a patinated work in an edition of 8 and a polished white bronze in another edition of 8.
Polished White Bronze edition. 55cms.
Patinated Blue/Black edition. 55cms.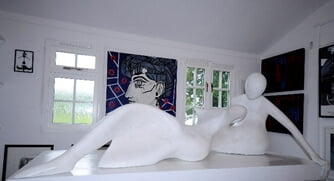 Here is 'I WISH ' enlarged in resin prior to casting the work in bronze or perhaps making her in marble In Pietrasanta in Italy.  This is 'I Wish' at 215cms in resin.