Artist, Sculptor, Photographer – Neil Lawson Baker – Maps
Here are two maps, courtesy of Google, to help you find us.  The first small scale one includes Chichester and the second shows the nearby lanes and pubs and landmarks in rather more detail.
Please note that if you are coming from the West, you need to leave the A27 much earlier than you think, or travel past us as far as the big roundabout just outside Chichester and then approach from the East instead.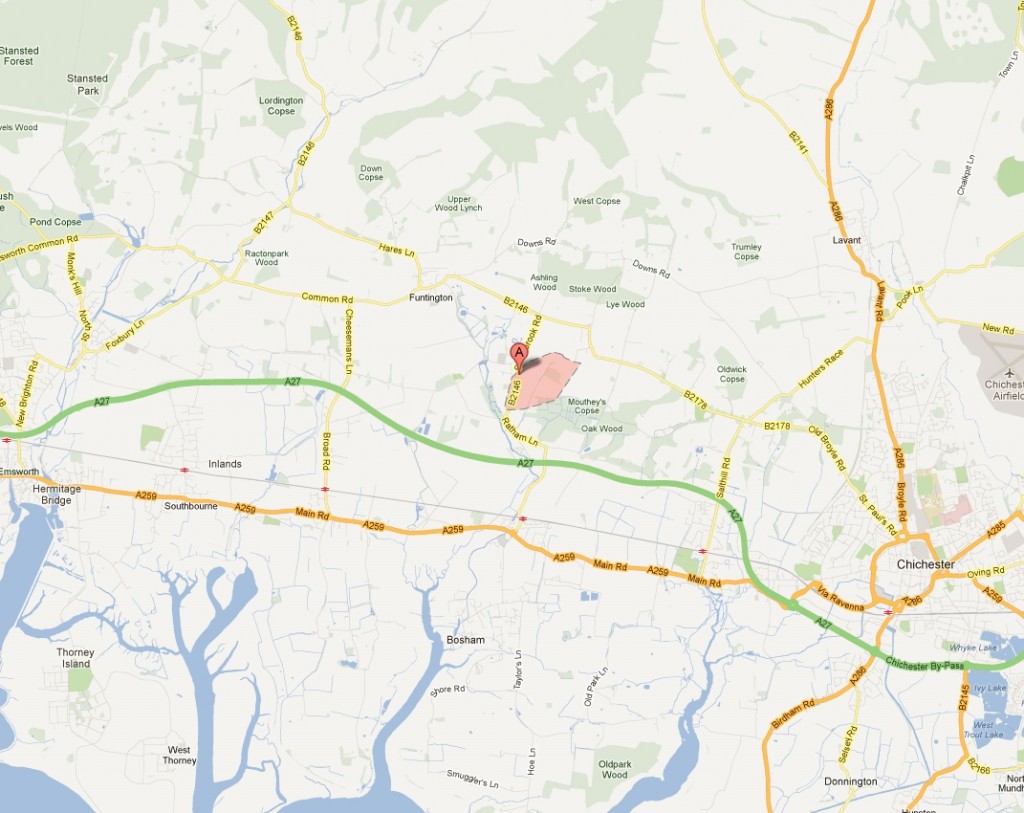 …and larger scale…